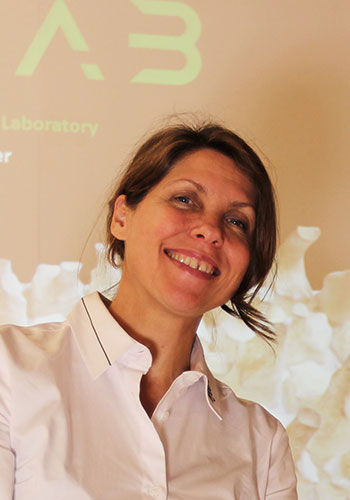 Dr
Rosa
Urbano Gutierrez
BArch, MArch, MDesS, DEA, PhD
Reader in Architecture
Architecture
Research
ECAlab
Hand Held to Super Scale: Building with Ceramics (The Building Centre), Cerámica (RIBA North) and PlatForm (TATE Liverpool) showcased experimental design methodologies using traditional ceramic techniques and digital engineering processes for sustainable architecture. We have created a collaborative framework in which architects, engineers, artists and manufacturers collaborate to produce full scale prototypes.

Projects conducted at the ECALab
Illuminating through Ceramics (http://www.liv.ac.uk/lsa/illuminatingthroughceramics.htm) (2011-12), Performative Ceramic Screens (http://performativeceramicscreens.wordpress.com/ ) (2012-14) and Ceramic Ecohome (2014-15) were research-led teaching projects funded by ASCER – Tile of Spain (Association of Ceramic Tile Manufacturers of Spain). This research focus is part of the Network of Ceramic Tile Studies Departments, with research groups in Spain, Germany and USA.

LuxCer Louvres and the Thermodynamic Ceramic Facade System are current projects focused on the design façade systems that combine daylight and thermal control performance with a low impact material (ceramics).







PAST PROJECTS
Light and Glass in Contemporary Architectural Envelopes , a critical analysis of how the integration of advanced daylighting technology has influenced the evolution of the contemporary glass façade.

Elements of Sustainable Architecture (2016-19), a visual guide to inspire about the use of sustainable design in architecture.

The Sustainable Retrofits: Post-War Residential Towers in Britain (2018) was a study to compile, analyse and categorise the intervention data for a paradigmatic selection of retrofitted social high-rise housing in England.

After le Mur Neutralisant (2008-13), studied an early example of glass façade with environmental technology invented by Le Corbusier and Pierre Jeanneret.

D-LITE (2007-09), aimed to developed an open Database of Light Interacting Technologies for Architectural Envelopes (www.d-lite.org), as an educational tool to facilitate information about these technologies to designers, but also to generate a platform for communication between engineers, architects and technology manufacturers.
PhD Supervision
Currently interested in receiving applications for PhD or MPhil studies in:

* Sustainable Architecture
* Design and Advanced Materials and Technologies
* Building Envelopes
* History and Theory of Glass, Ceramics, and Light in Architecture
* Environmental Design
Research Grants
Illuminating Through Ceramics Project
ASCER (SPANISH ASSOCIATION OF CERAMIC TILE MANUFACTURERS) (SPAIN), INSTITUTE VALENCIA DE COMPETITIV EMPRESARIAL (SPAIN)
September 2011 - July 2020
Research Collaborations
Alexis Harrison
External
: ARUP
Javier Mira Peidro
External
: Instituto de Tecnología Cerámica
ASCER
External
: Association of Ceramic Tile Manufacturers of Spain
Marilyne Andersen
External
: École Polytechnique Fédérale de Lausanne EPFL