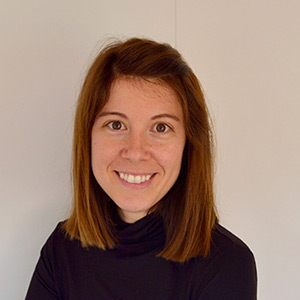 Dr
Francesca
Piazzoni
Ph.D. (Planning); Ph.D. (Architecture); M.Arch.
Lecturer
Architecture
Professional Activities
Summary
DESIGN AND PUBLIC ENGAGEMENT PROJECTS

2018. Know your Rights. Empowering the Immigrant Street vendors of Rome. With A Buon Diritto Association of Rome.

2016. Santa Monica Virginia Avenue Park. A History of Participation. Video realized for the 18th Street Art Center in Santa Monica.

2012. Fil Rouge: (Re)imagining Public Space in the Prima Valle District of Rome. With Interazioni Urbane Association. Participated Urban Design Project, exhibited at the XXII Venice Architecture Biennale, Future Cities Competition. First prize.

2012. Restoration of Cicheng Village in Ningbo, China. Architect and research fellow at the Tongji University Urban Planning and Design Institute.

2011/12. Re-use and Preservation Project of the Villa Blanc Complex for Luiss University. Architect and for Studio Gemma

2011. Preservation and Revitalization of the Architectural Heritage in Balchik, Bulgaria. International Urban Design Workshop at the University of Varna. First Prize.

2011. Una Giornata a orte: un primo passo verso lo spazio pubblicoUna Giornata a Corte, un Primo Passo Verso lo Spazio Pubblico [A Day in the Courtyard. A first step towards Public Space]. With Interazioni Urbane Association. Urban Design Project, exhibited at the Biennale of Public Space, Rome.

2011. Nuovo Insediamento a Castel Madama. Urban Design Project published in G. Strappa ed. Castel Madama, lettura e progetto dei tessuti e del Patrimonio archeologico, Roma: Kappa.

2010. Urban and Architectural Preservation of Saint Mary Augustinian Church in Vilnius. Urban Design Project published in (H)ortus Journal, June.
---