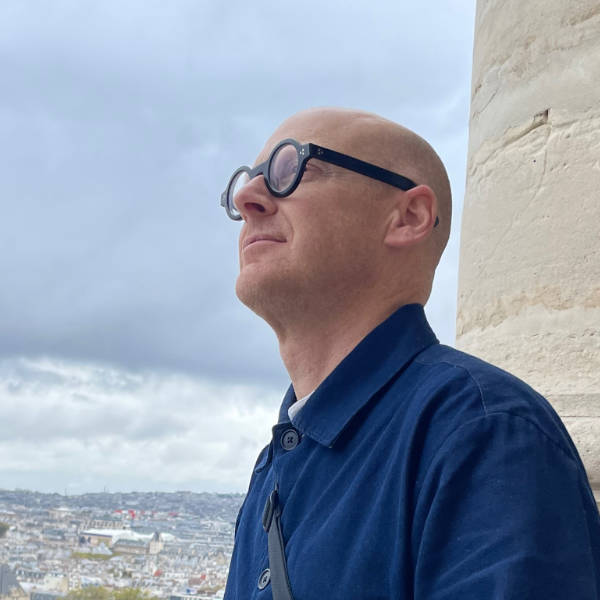 Professor
Iain
Jackson
B.A BArch PhD ARB FHEA
Professor
Architecture
About
Personal Statement
Iain Jackson is Professor of Architecture and Research Director at the Liverpool School of Architecture. He is an architect and has previously worked in private practice, mainly on educational and school projects. His PhD research catalogued and surveyed Nek Chand's Rock Garden in Chandigarh India (funded by the AHRC), and his drawings are now held in the permanent collection of the John Michael Kohler Arts Centre, Wisconsin.
He continued to work in Chandigarh after his PhD, investigating the housing, schools, colleges, and clinics designed by Modernist pioneers, Edwin Maxwell Fry and Jane B. Drew. This research took him to West Africa where he researched the buildings and plans Fry and Drew made there, including Ibadan University in Nigeria, and the extensive collection of schools they designed in Ghana. These findings have been published in a co-authored book with Dr Jessica Holland (published by Ashgate in 2014, and paperback by Routledge, 2016. This research was funded by Paul Mellon and Leverhulme Trust).
Jackson collaborated with Nandini Das and Ian Magedera on a UKIERI sponsored project with Jadavpur University, India, called 'Envisioning The Indian City'. The project investigated foreign encounters of Goa, Calcutta, Pondicherry and Chandigarh.

Iain has continued to work in West Africa, and with British Academy funding has been researching the architectural and planning history of Ghana, with particular focus on Accra/Tema/Volta, Takoradi-Sekondi, and Kumasi. He is collaborating on this project with scholars based at Manchester University, Manchester Metropolitan University, KNUST, and University of Ghana. He has recently curated an exhibition in Accra with colleagues from Archiafrika. The focus of the exhibition was the historic Jamestown district of Accra, and many of the photographs, postcards and maps had not been previously exhibited before. The exhibition utilised the wonderful collections held at Unilever, Liverpool School of Tropical Medicine, London School of Hygiene and Tropical Medicine, National Archives, and many privately held works. The exhibition catalogue is freely available on-line along with extensive essays to help contextualise the images.
Iain has conducted research into the housing provision in Ghana during the mid-20thC, and published his work on Tema, and Volta region, in collaboration with Ola Uduku, Irene Appeaning-Addo, and Rexford Assasie-Opong.

Together with Simon Pepper and Peter Richmond, Iain has also been researching the works of Herbert J. Rowse, the architect of Liverpool's Philharmonic Hall, Tunnel Extracts and Entrances, Martins Bank, India Buildings and many other prominent buildings. This research was funded by the RIBA and School of the Arts, and a monograph on this research (the first to be written on Rowse) has been published by Historic England and the 20th Century Society.

Iain was BA1 lead, and BA Director of Studies at Liverpool School of Architecture. He wrote and illustrated 'The Architecture School Survival Guide' (published by Laurence King) to help BA1 students, and school pupils interested in studying architecture. It has been translated into French, German, Spanish, and Mandarin.
Iain was Associate Dean (Education) in the School of Arts from 2016-2018.