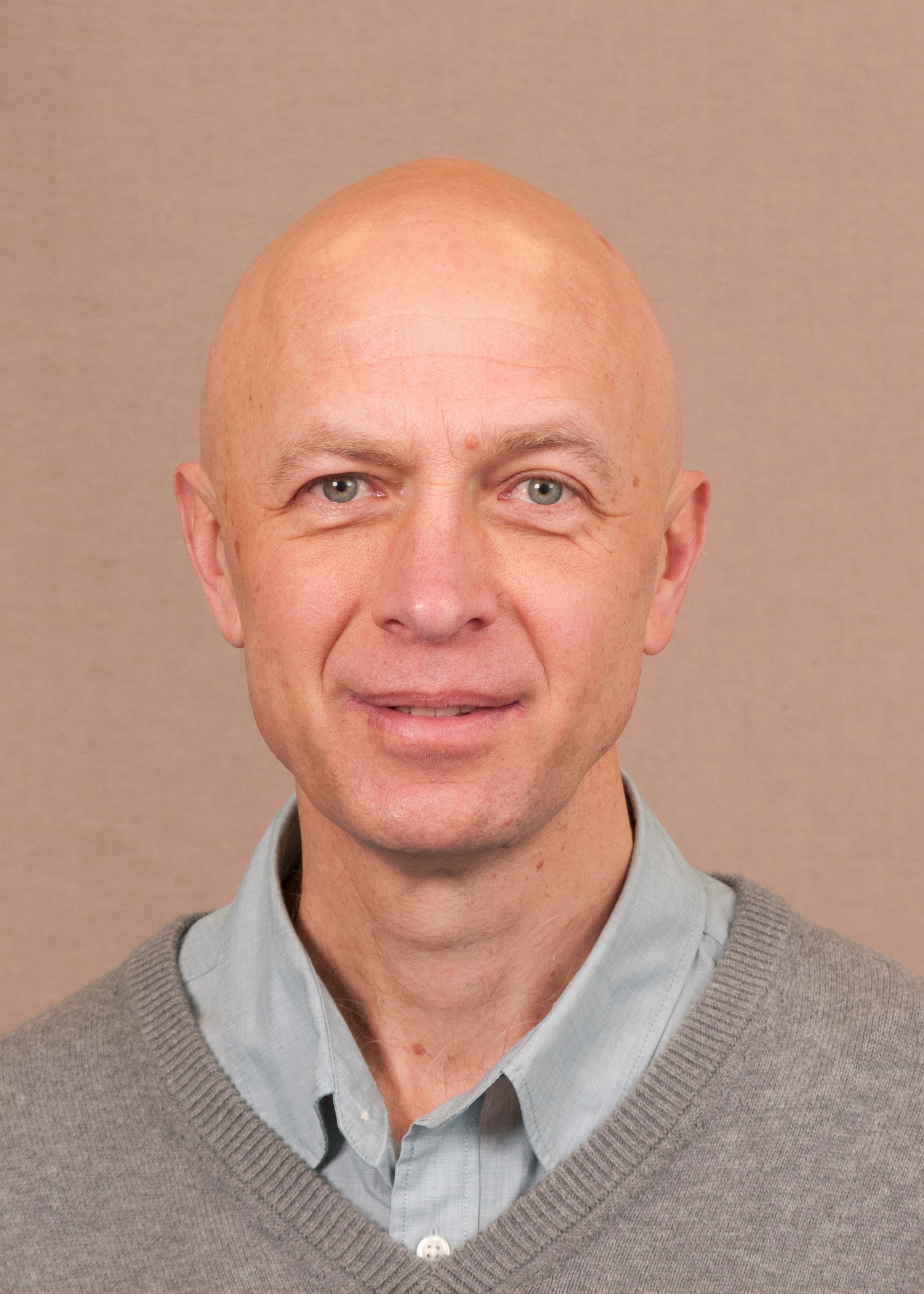 Dr
Igor
Barsukov
PhD
Reader in Biomolecular NMR
Biochemistry, Cell and Systems Biology
Research
Adhesion structure and regulation
Cell adhesion is essential for integrity of tissues and cell survival in general. Adhesion disruption contributes to progression of many despises, such as cancer and auto-immune disorders, as well as tissue breakdown in ageing. Adhesion is supported by large and dynamic protein complexes that assembled on the cytosolic regions of integrins and other adhesion receptors. We use a combination of biophysical methods to study structure and regulation of adhesion complexes in vitro at the molecular level. In collaboration with cell-biology labs we use molecular information to design and interpret experiments in live cells and tissues.
Following this multi-disciplinary strategy, we established how the key adhesion proteins talin connects mechanical and signalling networks in adhesion complexes in a force-dependent manner. We now use this understanding to remodel adhesion complexes in cells through modification of talin and talin-interacting proteins. Specifically, we investigate how talin connection to force regulating proteins, such as DLC1, integrate forces with the adhesion complex assembly.
Regulation of post-synaptic density in neuronal spines
Neuronal spines are stable structures that can also rapidly rearrange in response to synaptic activation. The fine balance between plasticity and stability supports learning and memory, while even a small upset of the balance leads to neurological diseases such as autism spectrum disorder (ASD). Spine plasticity is controlled by a complex network of molecular interactions in the postsynaptic density (PSD) and its proximity that are currently poorly understood.
We investigate the role of PSD scaffold protein SHANK3 in PSD regulation. Shank3 forms a structural part of the PSD core supporting synaptic receptors. Its deletion and mutations are associated with different forms of ASD, and affect spine and PSD structure and dynamics. Recently we have identified a new SPN domain in Shank3 demonstrated its interaction with Ras-family GTPases. This unexpected direct connection of Shank3 to Ras and Rap signalling pathways lead to the exciting hypothesis of Shank3 involvement in signalling processes that we followed up in non-neuronal cells to demonstrate a novel mechanism of integrin adhesion receptor regulation. Using a combination of structural and cell biology methods we are currently investigating how Shank3-dependent signalling contributes to spine regulation in neurons.
NMR in Biotechnology
Enzymes and biopolymers are gradually supplementing or replacing traditional chemistry-based technologies and materials to reduce impact on the environment. Complexity of biopolymers requires the use of advanced research methods for their characterisation. Ultra-high field nuclear magnetic resonance (NMR) spectroscopy allows analysis of highly complex bio-materials and mixtures, and monitoring enzymatic reaction in real time. In collaboration with Unilever, we developing new NMR methods to study plant polysaccharides and fatty acids in human sebum, in order to identify and engineer novel biotechnological enzymes that can selectively modify these materials. The enzymes and modified biomaterials will be ultimately incorporated into a wide range of consumer products, such as cold-wash formulations, or technologies that are used in the production.
Research Grants
Synergy of novel chemistry & novel biology to combat unmet cleaning needs
INNOVATE UK (UK)
November 2018 - June 2021
Very-High Field NMR in the Physical and Life Sciences at the University of Liverpool
ENGINEERING & PHYSICAL SCIENCES RESEARCH COUNCIL
May 2018 - March 2021
An enzymatic approach to the understanding, design and formation of novel polysaccharides with potential industrial applications
BIOTECHNOLOGY & BIOLOGICAL SCIENCE RESEARCH COUNCIL
July 2018 - January 2019
High-field NMR as technique to understanding polysaccharide structure and modification
UNILEVER PLC (UK)
September 2016 - June 2018
A new generation of Crystallographic detector for Multi-user Barkla X-ray laboratory
BIOTECHNOLOGY & BIOLOGICAL SCIENCE RESEARCH COUNCIL
July 2017 - July 2018
NMR analysis of saponins
UNILEVER PLC (UK)
May 2017 - December 2020
Identification and evaluation of algal sulphatransferases for enzymatic polysaccharide modifications
BIOTECHNOLOGY & BIOLOGICAL SCIENCE RESEARCH COUNCIL
July 2017 - December 2017
Value in People Award 2005.
WELLCOME TRUST (UK)
October 2005 - September 2009
Determination of the structure of the complex between S100P and Tubulin and its role in cell migration and metastasis
CANCER AND POLIO RESEARCH FUND LTD (UK)
April 2013 - April 2015
Structural studies on the talin head domain - a key regulator of cell-matrix interactions
BIOTECHNOLOGY & BIOLOGICAL SCIENCE RESEARCH COUNCIL
February 2009 - August 2012
Role of paxillin/poly(A)-binding protein 1 complx in mNA trafficking during cell migration
BIOTECHNOLOGY & BIOLOGICAL SCIENCE RESEARCH COUNCIL
November 2007 - March 2009
Myosin II dynamics and the influence of S100A4
BIOTECHNOLOGY & BIOLOGICAL SCIENCE RESEARCH COUNCIL
April 2008 - March 2011