Tackling food poverty and reducing food waste on campus
Posted on: 25 May 2023 in Issue 6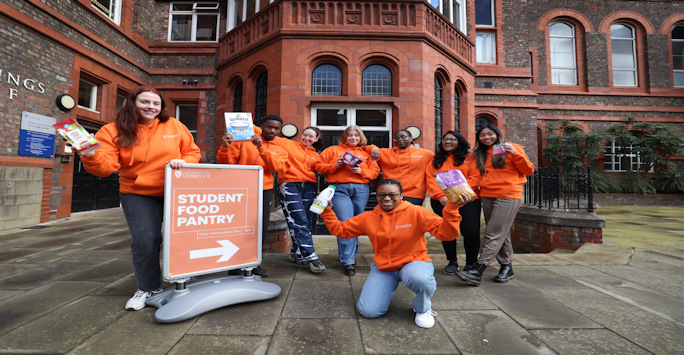 World Hunger Day is observed on 28th May to raise awareness of chronic hunger at the global level and an opportunity for all of us around the world to play our part in ending world hunger, for good.
There are more than 800 million people who are hungry, and yet a third of all food is wasted. Reducing food loss and waste is critical to reduce production costs and increase the efficiency of the food system, improve food security and nutrition, and contribute towards environmental sustainability. At the University, we creating sustainable solutions to hunger and poverty.
Sustainable solutions
Every day, unsold fresh food goes to waste at our catering outlets on campus. Whilst this waste is minimal, it adds up over time, so Campus Food and Drink offer 'end of life' food at 50% off for the last half an hour of service in its catering venues and cafes.
In an effort to eliminate food waste and to tackle food poverty, the University's Sustainability Team have partnered with the Campus Food and Drink and Money Advice and Guidance teams to redistribute packaged food to students who are struggling to buy food on a daily basis.
View this post on Instagram
Student Food Pantry
The University's Student Services recently established the Student Food Pantry to support our students during the cost of living crisis, for those experiencing food poverty. The Food Pantry provides basic food and household supplies to members for a small weekly fee.
Campus Food and Drink donate leftover pre-packaged food to the pantry every Wednesday after 3pm. Products are collected and delivered directly to the pantry and stored in the fridge provided, mainly sandwiches and some hot eats like paninis and toasties, then redistributed to food pantry members.
This has been a much welcome resource for students and typical feedback included "such a great initiative to reduce food waste and that's my dinner for tonight sorted."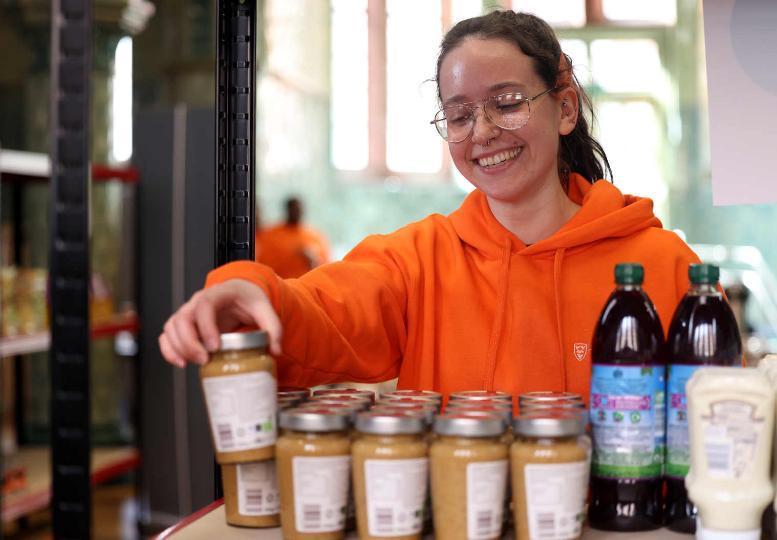 The University's Circular Economy Manager, Dr. Rhiannon Hunt said "More than 3 million tonnes of food in edible condition is thrown away each and every year in the UK, all the while, over 13 million people do not have access to sufficient food resources. By redirecting the close-to-end-of-date food items in our catering venues and cafes to our dedicated Food Pantry, we're both eliminating food waste and ensuring all students are supported in meeting their daily food needs."
The initiative is aligned with the University's commitment to the Sustainable Development Goals, with a particular focus on SDG2 (Zero Hunger), SDG3 (Good Health & Wellbeing) and SDG12 (Responsible Consumption and Production).
Find out more:
The University's Food Pantry is located in the Chapel at the Foresight Centre, Waterhouse Buildings Blocks C & D, and is open to members every Wednesday from 3pm. Find out more about the Food Pantry and membership here. Follow @livunifood and @livunimoneycoaches for regular updates.
See our top tips for reducing food waste here.
Find out more about World Hunger Day and how you can get involved.