Global Goals Week: Our shared commitment
Posted on: 15 September 2023 in Issue 6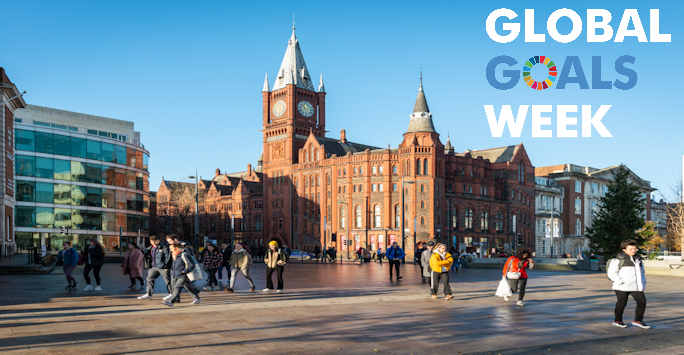 Today marks the start of Global Goals Week (15th – 24th September 2023), an annual week of action, awareness, and accountability for the United Nations Sustainable Development Goals (SDGs).
The countries of the United Nations made a universal promise to leave no one behind in achieving a peaceful and prosperous world by 2030. Global Goals Week is a shared commitment between 150+ partners across civil society, business, academia, and the UN system to accelerate action on the SDGs. It is also an opportunity to speak out as one voice, share ideas and transformative solutions in the fight to recover better from global challenges.
As we hit halftime in the #GlobalGoals journey, facing a climate crisis, rising costs, and inequality, it's time for a halftime talk like no other. 🏈 Let's push forward inch by inch and #ImagineWinning. Join the mission at 👉 https://t.co/EDJpC3WsIa.
⁰
Courtesy of Warner… pic.twitter.com/GjSqDz5UEb

— The Global Goals (@TheGlobalGoals) September 14, 2023
Our commitment to the UN SDGs
At the University of Liverpool, we are dedicated to embracing the Sustainable Development Goals. Through our commitment to these goals, we strive to integrate sustainability into our business practices and operations. This also aligns our efforts with others globally in order to create a more equitable and prosperous world.
In January 2020, we formalised our commitment to the UN Sustainable Development Goals by signing the global higher education sector's SDG Accord in partnership with the Liverpool Guild of Students. In signing the SDG Accord we have pledged to put the UN SDGs at the heart of all our activities.
The Sustainable Development Goals are 17 goals divided into 169 targets that call for global action to end poverty, preserve the planet and improve the lives and prospects of all people by 2030. In 2015, the United Nations Member States defined 17 Sustainable Development Goals. This is a universal call for action by all countries to tackle climate change, end poverty and build a more sustainable and inclusive world by 2030
We are ranked among the world's top 100 universities for sustainability, with an overall score of 89.5% for our social, ecological and economic impact in the 2023 Times Higher Education (THE) Impact Rankings for work in support of the UN SDGs. Along with the overall score, we are ranked against each of the SDGs individually and we have secured top 50 positions for SDG16: Peace, Justice and Strong Institutions which was ranked 5th, SDG10: Reduced Inequalities which was ranked 33rd, SDG17: Partnerships for the Goals ranking 36th and SDG1: No Poverty, which was ranked 41st. Submitting evidence to the Impact Rankings provides an opportunity to showcase the work being delivered to support the UN SDGs and highlights our civic role, demonstrating our major economic and social contribution to Liverpool City Region, and beyond.
Nicola Davies, Chief Financial Officer and Chair of the University's Sustainability Board, said:
"As a signatory of the SDG Accord, we are committed to placing the SDGs at the heart of our decision making; to collaborating with regional, national and international partners in support of the goals; and to sharing best practice. This commitment is outlined within our Sustainability Strategy and Environmental Policy. Our new University strategy will include sustainability as a cross-cutting theme, highlighting the importance of this activity from a research, education and operational perspective."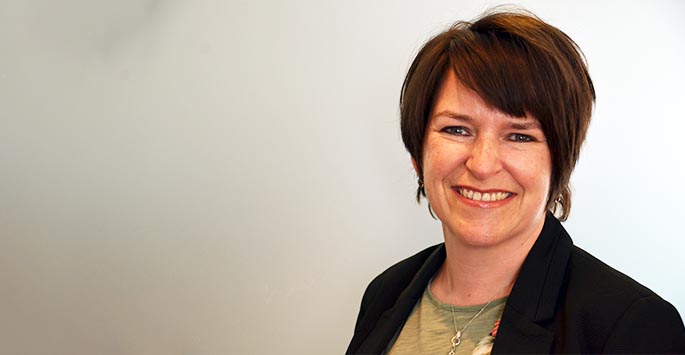 Nicola Davies, Chief Financial Officer and Chair of the University's Sustainability Board
By embracing the United Nations Sustainable Development Goals, the University of Liverpool is committed to making a positive impact and contributing to a more sustainable and inclusive world. We recognise that through collective action and collaboration, we can drive meaningful change and create a better future for all. Together, let's build a world where people, the planet, and prosperity thrive in harmony.
Find out more
We will be bringing the SDG community together for Global Goals Week to welcome students to Liverpool at the Liverpool Welcome. Join us and the 2030Hub on Tuesday 19th September 2023, 10am – 4pm on University Square to learn about the work we do and how you can get involved. Find out more about Global Goals Week and the University's commitment to the UN SDGs in our Sustainability Strategy.
Who to contact
Contact the Sustainability team on sustainability@liverpool.ac.uk. If you would like to partner with us to share knowledge and address global sustainability concerns, please contact:
Sally Shaw
Head of Sustainability Programmes
sally.shaw@liverpool.ac.uk
Rachael Hanmer-Dwight
Head of Environmental Sustainability and Energy Services
R.Hanmer-Dwight@liverpool.ac.uk