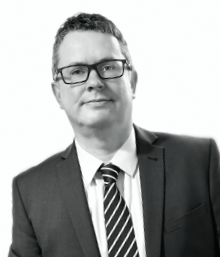 Professor
Karl
Coleman
PhD CChem CSci FRSC
Dean of Physical Sciences
School of Physical Sciences
About
Personal Statement
Karl graduated with a First Class Chemistry degree and PhD from Leicester University, held an individual Marie Curie Research Fellowship in Strasbourg, France then a Royal Society University Research Fellowship in Chemistry at the University of Oxford. He joined Durham Chemistry in 2004 and was promoted to a Reader in 2010 and Chair in 2012. Karl has held a number of leadership roles whilst in Durham including Director of Research in the Chemistry Department and Head of Department from August 2017 to February 2022. He was also chair of the University Senate Agenda Setting Committee. Karl joined Liverpool as Dean of Physical Sciences in February 2022.
Karl's research is focussed on nanomaterials in particular the chemistry of graphene and carbon nanotubes. His work has been recognised with numerous awards, including the international Royal Society of Chemistry Entrepreneur of the Year Award 2011 for his work on graphene, the Times Higher Education Research and Innovation Award 2012 and more recently the Royal Society of Chemistry 2017 Materials for Industry – Derek Birchall Award . He has served as Chair of the Chemical Nanosciences and Nanotechnology subject group of the Royal Society of Chemistry (2016 - 2021) and is an expert member on committee AMT/009 in the BSI, the UK national standards body. Karl recently completed a 5-year term (ended 2019) as a Member of the Digital Programme (formerly Innovation, Research and Development) Expert Group, operated by the UK Government Department for Business, Energy and Industrial Strategy. This involved overseeing progress and offering strategic direction for a number of research programmes across the National Measurement System (NMS) remit (of which the National Physical Laboratory is part).
Karl is the editor of the Elsevier journal FlatChem: Chemistry of 2D Materials and sits on the editorial board of the scientific journals Crystals, ISRN Nanotechnology and the Journal of Carbon Research. Karl established the successful University spinout company Applied Graphene Materials in 2010, which is now listed on the FTSE AIM index, and he is currently the Chief Scientific Officer.