Discover more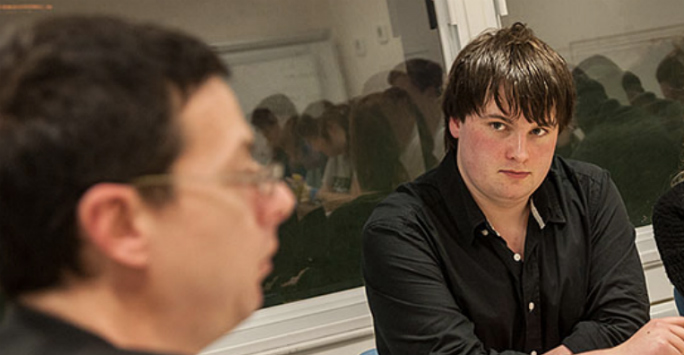 Featured Teaching
Each month we take an in-depth look at a piece of teaching news from one of our team.
Dissertation Anthology
The Department of Philosophy Dissertation Anthology 2019-20 is here! Compiled and edited by Alice Goodwin and Phil Soc, the anthology is a collection of student dissertations and hopefully the first of many to come.
---
How Student Feedback Has Changed What We Do
As a department we are committed to improving the way we do things, and we believe that listening to our students is the most effective way of achieving this. Having collated feedback from mid-semester feedback forms, module evaluation questionnaires, course representatives and the National Student Survey we have made the following changes:
We specified formative-assessment opportunities in all modules.
We rolled out the assessment of seminar participation.
We increased the proportion of seen exams.
We moved our Reading Week so as to coincide with that of other Departments.
We introduced a 'Philosophy Department Champion' protocol for H.E.A.R. (Higher Education Achievement Report)
Read our Philosophy student testimonials about the use of academic support and feedback hours.
Responding to student feedback on remote learning during the pandemic, we have:
worked closely with course reps conducting a large survey about the impact of the pandemic on student wellbeing
increased staff availability for meetings and consultations (e.g., 'open hours', exam briefings, et al.)
invited students to share with us their experiences of working with staff during Academic Support and Feedback Hours (see link above)
created virtual 'coffee shops', for both undergraduate and postgraduate students
liaised with the student Philosophy Society and with Peer Mentors regarding further opportunities for support and social interaction.
Module Information
For more detailed information about what you will be studying view our Modules page.