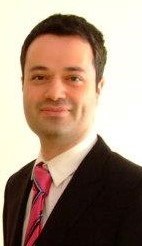 Professor
Panagiotis
Ganotakis
Chair in International Business and Innovation - Director of Ethics
Strategy, IB and Entrepreneurship
About
Personal Statement
Prof Ganotakis carries out research in three interrelated areas; those of international business, entrepreneurship and innovation as well as in their intersection (e.g., international entrepreneurship).

In the area of international business Prof Ganotakis has examined the relationship between innovation and exporting, including how firms can successfully assimilate foreign based knowledge into their innovative effort (learning by exporting), depending on the exporting pattern they adopt as well as the internal and external resources they possess and can access. He is also interested in and has investigated both the determinants and consequences of different forms of foreign market exit and re-entry (de- and re- internationalization). Prof Ganotakis is currently co-editing a special issue in the Journal of World Business on this topic with the selection of papers expected to published in 2023.

He is particularly interested in the open innovation process and specifically in how firms form foreign collaborations with different types of partners, how they can successfully manage those collaborations in order to enhance their new product development effort, and finally how different levels of 'openness' can influence a firm's overall performance and growth.

He has also carried out work on what determines the growth of high tech entrepreneurial firms, what allows those firms to start exporting and then perform well in foreign markets, what enables the adoption of different types of innovation and how high tech firms can gain access to different sources of external finance.

His work has been published in a number of journals such as Journal of Product Innovation Management, Journal of World Business, Journal of International Business Studies, Small Business Economics, International Business Review, Oxford Economic Papers, Technological Forecasting & Social Change, Journal of Business Research and Production Planning & Control.

Prof Ganotakis currently acts as the Director of Ethics for ULMS and has previously held posts as Director of Research and PhD program director at the Universities of Warwick and Leeds.