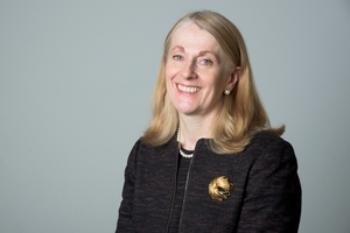 Professor
Julia
Balogun
BSc. MBA PhD
Dean, University of Liverpool Management School and The Brett Chair in Management
Management School
Research
Strategic Change, Corporate Renewal, Organisational Transformation and Sensemaking
My research centres on processes of strategy development, strategic change and renewal, predominantly within large mature corporations, with a particular interest in how large corporations transform themselves to both retain and regain competitive advantage. I have a concern for how strategic activity is initiated and championed at multiple levels within organizations, exploring typically through large-scale longitudinal qualitative studies the strategizing practices, actions and activities of both senior executives and middle managers engaged in corporate renewal, organization transformation and radical restructuring. I adopt a sociological perspective, focussing on how strategists accomplish their work through political, cultural, cognitive and discursive processes and practices. My research has been published in top ranked international journals, such as the Academy of Management Journal, Organization Science, Journal of International Business, Journal of Management Studies and Organization Studies. Through these publications I have established a particular reputation for expertise in strategic change and sensemaking. I serve on the editorial boards of Organization Science, Journal of Management Studies and Organization Studies, did serve on the editorial board of Academy of Management Journal and was a co-editor for British Journal of Management.


Strategy as Practice
I am a member of the growing strategy-as-practice (SAP) community, a network established to explore the practice of strategy with a focus on strategists and their activities. (See www.sap-in.org.) In my research on strategic change and radical organizational restructuring I focus on the nature of the practices, actions and activities of the senior executives engaged in corporate renewal to develop understanding of the nature of their strategic work. In the early days I helped to establish the SAP Standing Working group at EGOS (2005) and am the lead editor on two SAP special issues (Human Relations, 2007 and Journal of Management Studies, 2014). More recently (2010), I led the establishment of an Interest Group at the Academy of Management (see Strategizing Activities and Practices Interest Group, www.aomonline.org). I still co-convene regular SAP workshops and tracks and symposia at conferences, such as EGOS and Academy of Management.
Research Group Membership