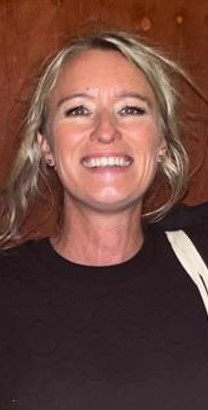 Professor
Mandy
Peffers
BSc(Hons)MPhil PhD BVetMed FRCVS
Wellcome Trust Clinical Intermediate Fellow
Musculoskeletal & Ageing Science
About
Personal Statement
After a degree in Animal Science at the University of Leeds, I undertook my veterinary degree at The Royal Veterinary College, University of London and qualified as a veterinarian in 1995. I then spent 11 years in industry and private practice before going back to do a PhD supported by the Wellcome Trust. I first undertook a one-year Wellcome Trust Veterinary Research Entry Fellowship before becoming an Wellcome Trust Integrated Veterinary Training Fellow. The first three years of funding were for a PhD entitle Proteomic and transcriptomic signatures of cartilage ageing and diesaese. The next three years of the fellowship were in a post doctoral role in which I studied a 'A Systems Biology Approach to Musculoskeletal Ageing'. I am currently a Wellcome Trust Clinical Intermediate Fellow studying 'The role of small nucleolar RNAs in cartilage ageing and disease'. My research group studies the epigenetics of musculoskeletal aging and disease in man, dogs and horses. The 'Peffers Lab' consists currently of four PhD students, two post doctoral research associates and a masters student. We also accept visiting students and scientists from all levels of research from undergraduates to principle investigators.

CURRENT POSTDOCTORAL ASSOCIATES
Dr James Anderson, HBLB Postdoctoral Research Associate 2019-2022; Exploiting microvesicle small non-coding RNA and protein cargo in osteoarthritis for early diagnosis and treatment


After completing an undergraduate degree in biochemistry at the University of Nottingham, James went on to study veterinary medicine at the Royal Veterinary College, graduating in 2012. He has subsequently worked in both rural and city based small animal veterinary practices in Worcestershire, London and the North West. James then undertook an MRes and PhD at the University of Liverpool, primarily investigating osteoarthritis and synovial sepsis in horses, using both nuclear magnetic resonance spectroscopy based metabolomics and mass spectrometry based proteomics of synovial fluid. Following a year teaching at the Royal Veterinary College as an anatomy demonstrator, James currently works as a postdoctoral researcher, investigating small non-coding RNA and protein cargo of extracellular vesicles in equine osteoarthritis.

CURRENT PHD STUDENTS

Panos Balaskas, MRC Doctoral Training Studentship 2016-2019; Defining the roles and mechanisms of miRs in cartilage ageing and disease

Panos obtained his Bachelor's degree from the Faculty of Biology at the National and Kapodistrian University of Athens and carried out his dissertation at the Department of Biochemistry and Molecular Biology. He then undertook a Master's degree at the University of Glasgow on the subject of Medical Genetics, graduating with Distinction.
His PhD aims to identify alterations in miRNA expression in the ageing cartilage that could result in dysregulation of chondrocyte gene expression and phenotype which could eventually contribute to the disease of OA.

Aibek Smagul, Kazakhstan President's Bolashak Scholarship Program 2016-2020; 'Cartilage transcriptomic and proteomic zonal changes in osteoarthritis and ageing'

Aibek graduated from al-Farabi Kazakh National University with an MSc in Engineering. During his study at the University he worked at the Kazakh National Medical University as a research scientist in genomic core. His interests are research in the field of ageing and chronic diseases. In the framework of his PhD work he will examine how gene expression and protein profile is affected by age and chronic disease at different regions of cartilage. Equine tissue samples, obtained from different aged horses will be used alongside human tissue that can be obtained with accurate diagnosis of pathology.
.

Kiran Rissat-'Epigenetic changes in tendon ageing'. This CIMA funded PhD is being undertaken in collaboration with Simon Cockel and Carol Proctor at Newcastle University

Kiran obtained her bachelor's degree in Biomedical science at Keele university, after which she went on to study Cell and tissue engineering (MSc) at Keele university.
Kirans PhD project identifies the epigenetic changes seen as a consequence of ageing, in human tendon.

Catarina Castanheira- Horse Trust funded; Small non-coding RNAs to diagnose and treat equine osteoarthritis

Catarina undertook an integrated masters in veterinary medicine at the Faculty of Veterinary Medicine, University of Lisbon. She graduated in 2017 after completing her masters dissertation on the impact of sex in the incidence of neonatal sepsis in horses. She then undertook an equine internship in Wales, followed by a small period of equine ambulatory work in Shropshire before starting her PhD at Liverpool. During her PhD, Catarina aims to determine the small non-coding RNA profile of equine synovial fluid and serum in order to identify horses with early osteoarthritis, stratify equine osteoarthritis into disease subtypes and ultimately identify targets for treatment.


Emily Clarke- self funded 2020- 2023; Exploring mechanisms of biological therapies used for tendon injury repair and osteoarthritis in the horse.

Emily obtained a first class BSc Bioveterinary Science from the University of Chester. Emily then undertook a Masters of Research at the University of Liverpool, focusing on prospective metabolomic biomarkers of equine osterarthritis.
Her PhD aims to characterise the mechanisms of Mesenchymal Stem Cell therapy (MSC) by investigating extracellular vesicle cargo and the MSC secretome. The secretome of platelet rich plasma (PRP) therapy will also be probed. This will be done using Mass Spectrometry Proteomics and Nuclear Magnetic Resonance Metabolomics. We hope this may provide evidence supporting the production of a safer, alternative therapy (to MSC therapy) to treat OA and tendon diseases in equines. The effect of age on these autologous therapies will also be investigated, allowing the development of effective clinical guidelines for using such treatments.