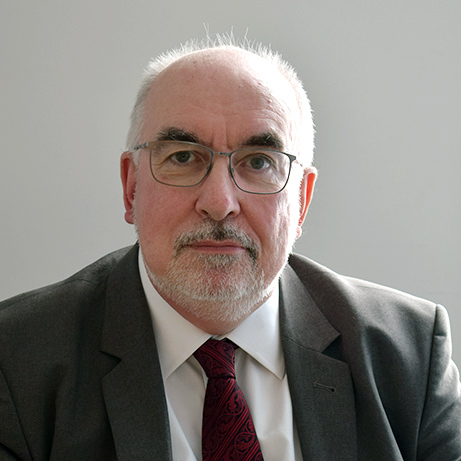 Professor
Graham
Kemp
MA DM DSc (Oxf) FRCPath FHEA FRSB CSci
Professor of Metabolic and Physiological Imaging
Musculoskeletal & Ageing Science
About
Personal Statement
I am an Essex-born, Oxford-trained clinical academic with a professional background in chemical pathology.

I have held academic posts at the Universities of Sheffield, Oxford and Liverpool. My main research expertise is in human physiology and biochemistry in vivo studied by noninvasive means, notably magnetic resonance methods. I have published about 400 papers (h-index 61 Scopus, 75 Google Scholar (total citations >13000): ORCID ID 0000-0002-8324-9666). My contribution to research was recognised by the award of Doctor of Science by the University of Oxford in 2016.

At the University of Liverpool I am Professor of Metabolic and Physiological Imaging and Head of the Department of Musculoskeletal and Ageing Science in the Institute of Life Course and Medical Sciences. I am also the Director of the Liverpool Magnetic Resonance Imaging Centre (LiMRIC), a Shared Research Facility of the Faculty of Health and Life Sciences, and a member of the Liverpool Shared Research Facilities (LIV-SRF) Strategic Oversight Group. I am a member of the Scientific Strategy Group of CIMA, the Medical Research Council Versus Arthritis Centre for Integrated research into Musculoskeletal Ageing (a Liverpool-Newcastle-Sheffield partnership). I chair the Central University Research Ethics Committee D and the Institute of Life Course and Medical Sciences Research Ethics Committee. I am a member of the University Committee on Research Ethics (CORE). In addition to supervising a total of about 30 doctoral students, I have had several leadership roles in postgraduate research, most recently (2015-18) Associate Pro-Vice-Chancellor for Postgraduate Research. I am a Management Board member of the Discovery Medicine North (DiMeN) Leeds-Liverpool-Newcastle-Sheffield-York MRC Doctoral Training Partnership.

I am an Honorary Consultant in Chemical Pathology at the Liverpool University Hospitals NHS Foundation Trust (LUHFT), where I also represent the University of Liverpool on the Council of Governors.

I am Adjunct Professor at the Center for Medical Physics and Biomedical Engineering, Medical University of Vienna, Austria.