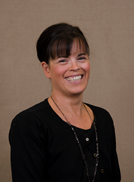 Mrs
Tina
Lewis
Assoc. CIPD
Management Services Team Leader
Institute of Integrative Biology
About
Personal Statement
I joined the University of Liverpool in 1995 taking up a junior administrator position in the former central professional services division 'Administrative Services' based in Senate House. This gave me a good foundation and understanding of the working practices and culture of a higher education institution. I took a more senior role in the Department of Electrical Engineering and Electronics in 1997 supporting the EU funded Centre for Intelligent Monitoring Systems (CIMS). I then progressed to a new role supporting the Head of the School of Biological Sciences in 2000. The former School of Biological Sciences was restructured in 2010 to form the Institute of Integrative Biology (IIB).

I've always embraced opportunities to partake in new initiatives and projects to improve IIB for the benefit of its staff, students and its scientific ambitions. My pro-active approach and contribution was recognised when I was appointed as Management Services Team Leader in 2010. A role that is extremely varied, but very rewarding. As well as leading the team, I am responsible for several high-level activities that are critical to supporting IIB's Research Strategy and Athena SWAN Gold commitments. I work closely with IIB's Athena SWAN Academic Lead and the Senior Management Team to drive these forward.

IIB's Management Services Team comprises 8 administrators overseeing a number of administrative/clerical support services, facilitating key functions across the breadth of the Institute. The team's remit includes oversight of local HR processes; secretarial/clerical support to senior staff; research facility and project support; event management; internal and external communications; outreach and public engagement; PGR recruitment; coordination of IIB's committee structure and governance.