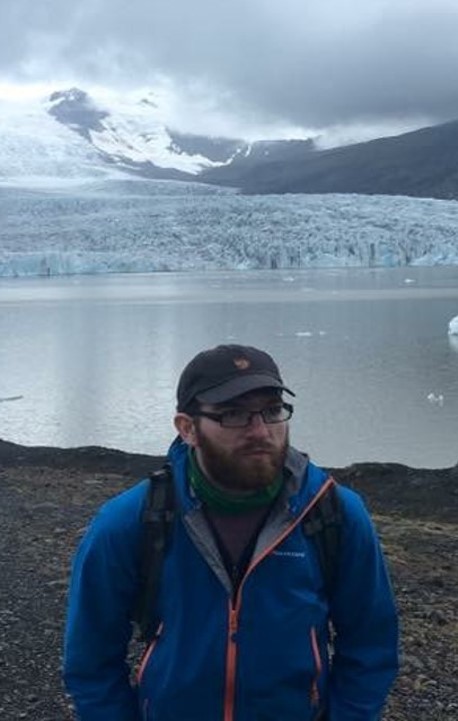 Dr
James
Lea
M.A. (Cantab.), M.Sc., Ph.D.
Reader, UKRI Future Leaders Fellow
Geography and Planning
Research
Calving behaviour of ice sheets
Iceberg calving is known to be a major mechanism of mass loss from contemporary ice sheets, though is poorly understood as a process. My research involves looking at how numerical models attempt to incorporate this behaviour, how the assumptions made impact simulated behaviour, and how/if improvements can be made to the models to make simulations more realistic.
Dynamics of contemporary and palaeo ice streams and tidewater glaciers
My PhD work at the University of Aberdeen was focussed on understanding the fluctuations of Kangiata Nunaata Sermia (KNS), SW Greenland, since the Little Ice Age through a combination of glacier reconstruction, remote sensing, and numerical modelling (see Lea et al., 2014a; 2014b).

Work will be continuing at KNS as part of the Calving glaciers: long-term validation and evidence (CALVE) project, based at the University of Aberdeen, to reconstruct the last advance phase of KNS, while I will be investigating the longer-term Holocene dynamics. I have also been involved in the investigation of palaeo-ice stream dynamics in Svalbard during the last glaciation, comparing the behaviour of the Kongsfjorden and Isfjorden outlets.
Research Grants
Ice-layer Permeability Controls Runoff from Ice Sheets (IPCRIS)
NATURAL ENVIRONMENT RESEARCH COUNCIL
January 2023 - March 2026
A flagship glacier-fjord monitoring programme in Nuup Kangerlua
NATURAL ENVIRONMENT RESEARCH COUNCIL
April 2023 - March 2024
Cross-disciplinary research for Discovery Science
NATURAL ENVIRONMENT RESEARCH COUNCIL
January 2023 - March 2023
Glaciers and ice sheets in a warming world
UK RESEARCH AND INNOVATION
May 2019 - October 2026