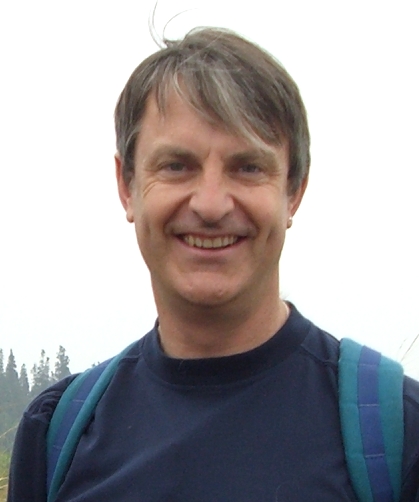 Prof
Andy
Plater
Professor
Geography and Planning
Research
Research Interests

Current research focuses on modelling and monitoring in support of coastal decision-making. Research expertise also lies in coastal geomorphology and environmental change over a range of timescales, including: exploring the sediment record of past coastal change; use of particle size analysis in estuaries and lagoon as a tool for environmental reconstruction; and interpreting the submarine record of coastal change in response to accelerated sea-level rise.
Research Group Membership
Research Grants

Impact of climate change on the water cycle and ecosystem functioning at the river basin scale
Training Workshop for practicioners to discuss the economic valuation manual for regulating services
Global Eco Innovation
Future vulnerability of evolving barrier coastlines - the impacts for flood risk management
Physical and biological dynamic coastal processes and their role in coastal recovery (BLUE-coast)
EPSRC Institutional Sponsorship 2016
Urban and Community Transformation KE Fellow appointment
Coastal Flooding by Extreme Events (CoFEE)
Salt Intrusion into Estuaries Related to Global Climate Change.
Impact Acceleration Account - University of Liverpool 2012
The evolution and landscape history of Dungeness Foreland.
The Centre for Global Eco-Innovation
Testing the apatite depletion hypothesis for early Holocene ecosystem acidification using the lake sediment record at Krakenes, Norway
Integrated COASTal sediments system (iCOAST)
Sustainable river catchments for the South East (SURCaSE) Project LIFE04 ENV/UK/807
Aggregate extraction in the Ribble Valley.
New approaches to managing ecosystem services in the marine environment
The Mkuze Wetland, South Africa - understanding the system and establishing baselines and recent trends.
Sandscaping for Mitigating Coastal Flood and Erosion Risk: Dungeness Nuclear Energy Infrastructure
Celtic Seas Partnership
Adaptation and Resilience of Coastal Energy Supply (ARCOES)
Linking the structural and optical properties of biogenic silica.
Research Collaborations

NERC-funded collaboration on CoFEE project.

Collaborative research on Luangwa Valley Project

NERC-ESRC TRansdisciplinary Seminar Series

ESRC-NERC Transdisciplinary Seminar Series
---