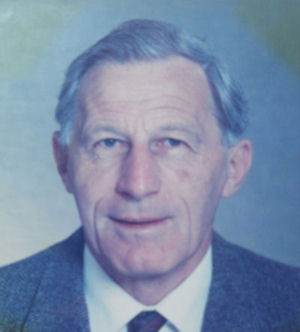 Emeritus Prof
Peter
Appleby
BE (1st class Hons), BSc, PhD
Emeritus Professor
Mathematical Sciences
Research
Research Interest 1
Modelling fallout radionuclides and their use as tools for studying environmental change.

Research Grants
Radiometric analyses and dating of sediment cores.
KATHOLIEKE UNIVERSITEIT LEUVEN (BELGIUM), MCGILL UNIVERSITY (CANADA), UNIVERSITY OF PLYMOUTH (UK)
August 2008 - March 2012
European Mountain Lake Ecosystems: regionalisation, diagnostics and socio-economic evaluation (EMERGE).
EUROPEAN COMMISSION
February 2000 - January 2003
Visiting IAEA Fellows.
BRITISH COUNCIL (UK)
October 2003 - March 2004
Research Collaborations
Dr Maria Letizia Filippi
External
: Museo Tridentino Scienze Naturali
Dating lake sediment records as part of the CRENODAT project.

Professor N J Anderson, Dr D B Ryves
External
: Loughborough University
Dating environmental records in lake sediment cores from Greenland, and from Central Africa

Professor John King
External
: University of Rhode Island
Dating estuarine and saltmarsh sediments

Dr Ann Power
External
: Edge Hill College of HE
Dating sediment records from Urban Ponds on Merseyside

Prof. Dr. Dirk Verschuren
External
: The University of Ghent
Dating records of environmental change in lake sediment cores from Central Africa
Analysis of uranium series radionuclides in sediment samples
Annette Kramer
External
: Alfred-Wegener-Institut für Polar- und Meeresforschung
Dating sediment records from lakes on the Tibetan plateau