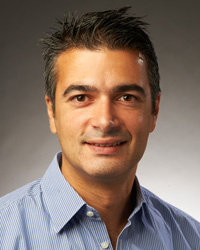 Dr
Michalis P.
Stamatogiannis
Senior Lecturer in Finance
Finance and Accounting
About
Personal Statement
I have been a Senior Lecturer in Finance in the Management School since 2016. Prior to this I was a Lecturer in Economics at the University of Bath from 2012 to 2015. From 2009 to 2012, I was a Lecturer and Researcher at the Department of Economics, Econometrics and Finance at the University of Groningen.

I hold a PhD in Econometrics from the University of Nottingham, an MSc in Economics from the University of York and a BSc in Economics from the University of Cyprus.

My research interests lie in the area of time series econometrics. I have worked in applications in finance and macroeconomics. My teaching experience ranges from econometric theory and statistics to financial econometrics and time series forecasting. I have been a Fellow of the Higher Education Academy since 2015.