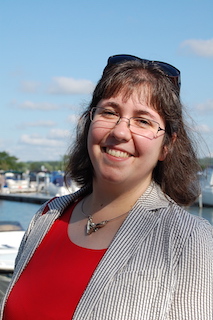 Dr
Elica
Krasteva
PhD, EdD
Lecturer, Accounting
Finance and Accounting
About
Personal Statement
Dr Elica Krasteva is a Lecturer (Assistant Professor) in Accounting at the University of Liverpool Management School. Prior to joining academia, Dr Krasteva worked in the Treasury Office of the University of Rochester in the USA.

Elica's main research interests lie in the areas of financial reporting and corporate governance. She is particularly interested in studying the voluntary disclosures of executive managers (especially CFOs and CEOs), as well as the power relations between CEOs and CFOs and how those impact disclosures. Elica is a regular speaker at major international conferences including the European Accounting Association (EAA) and the American Accounting Association (AAA), as well as various workshops and seminars across Europe.

Elica earned her PhD in Business Administration and Management (Accounting track) at Bocconi University in Milan, Italy. Before pursuing her PhD, Elica completed EdD degree in Higher Education Administration, MSc degree in Healthcare Organization Management and MBA degree in Corporate Accounting and Finance at the University of Rochester in Rochester, NY, USA. She was also a part of the Office of Sr VP & CFO at the University of Rochester through her work at the university's Treasury Office.