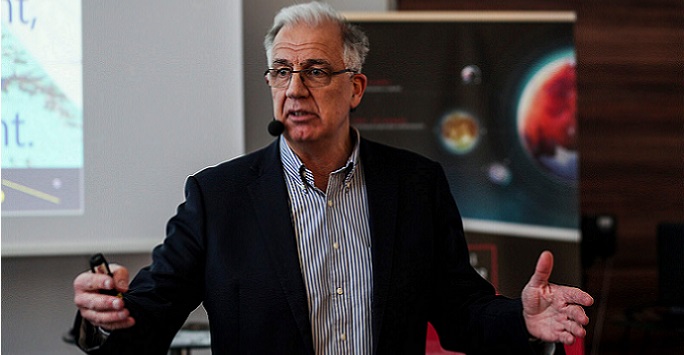 Nudge Theory
People Alchemy's founder and CEO is Paul Matthews. Paul's key skill is in making the ideas come alive with stories and making sure his listeners receive practical tools and tips to take away and implement. He excels at reducing complex theory down to simple concepts and then articulating these in a way that everyone can understand, and more importantly, use to get better results for themselves and their organisations.
Paul is a regular speaker at HR and L&D events and exhibitions covering a wide variety of topics; especially informal learning, learning transfer, performance consultancy, and how Learning & Development can help businesses achieve their targets. He is also invited to speak on management and leadership, and how they impact on capability and performance at work.
In this podcast we hear about Paul's latest thinking around how Nudge Theory can be used in learning & development.
Subscribe, Listen, Rate and Review
You can also listen on your preferred platform: Apple Podcasts, Breaker, Castbox, Google Podcasts, Overcast, Pocket Casts, RadioPublic, Spotify and Stitcher. Just search for 'Liverpool Academy'.
Let us know what you think by tagging in The Academy on twitter.
Further reading
Access the reading list related to this podcast.
Music and Effects
This podcast uses sounds from freesound: https://freesound.org/s/417560/ and music from Purple Planet: https://www.purple-planet.com