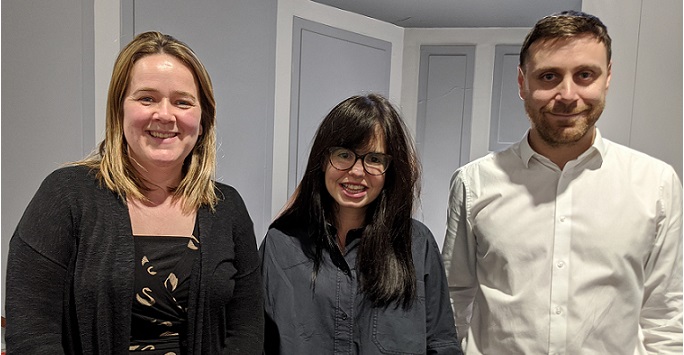 Dr Jess Wade: Championing Equality
Dr Jess Wade is a postdoctoral research associate in plastic electronics in the solid-state physics group at Imperial College London, focusing on developing and characterising light-emitting polymer thin films.
Jess has contributed to public engagement to increase gender equality in Science, technology, engineering, and mathematics (STEM) subjects. She represented the UK on the United States Department of State funded International Visitor Leadership Program Hidden No More and served on the WISE Campaign Young Women's Board and Women's Engineering Society (WES) Council, working with teachers across the country through the Stimulating Physics Network (including keynote talks at education fairs and teacher conferences).
In this podcast Jess talks about her passion for raising awareness of the work and contribution of scientists who can be overlooked. Jess explains the importance of raising the profile of these scientists. We hope this podcast will support you to reflect upon your personal practice and provide you with some insights into how we can all help with the endeavor of raising the profile of those who might be overlooked.
Subscribe, Listen, Rate and Review
You can also listen on your preferred platform: Apple Podcasts, Breaker, Castbox, Google Podcasts, Overcast, Pocket Casts, RadioPublic, Spotify and Stitcher. Just search for 'Liverpool Academy'.
Let us know what you think by tagging in The Academy on twitter.
Further reading
Access the reading list related to this podcast.
Music and Effects
This podcast uses sounds from freesound: https://freesound.org/s/417560/ and music from Purple Planet: https://www.purple-planet.com