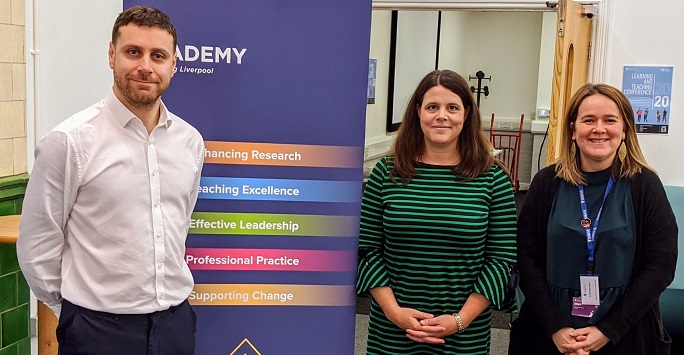 Engaging students in their learning: voice, partnership and co-creation
Dr Camille Kandiko Howson is Associate Professor of Education in the Centre for Higher Education Research & Scholarship (CHERS) at Imperial College London. She is an international expert in higher education research with a focus on student engagement; student outcomes and learning gain; and quality, performance and accountability. She recently evaluated the Office for Students' £4million Learning Gain Pilot Projects. She is a Principle Fellow of the Higher Education Academy. Camille's current research focuses on international and comparative higher education, the curriculum; using Big Data and learning analytics to support the student experience; high quality and high impact pedagogical research; academic motivation, prestige and gender; and developing the use of concept mapping in higher education and intersectionality in research design.
In this podcast we discuss the importance of engaging students in their learning. We explore the means to do this through encouraging student voice and fostering partnership. We hope this podcast will support you to reflect upon your personal practice in regard to the mechanisms you use to engage your students in their own learning.
Subscribe, Listen, Rate and Review
You can also listen on your preferred platform: Apple Podcasts, Breaker, Castbox, Google Podcasts, Overcast, Pocket Casts, RadioPublic, Spotify and Stitcher. Just search for 'Liverpool Academy'.
Let us know what you think by tagging in The Academy on twitter.
Further reading
Access the reading list related to this podcast.
Music and Effects
This podcast uses sounds from freesound: https://freesound.org/s/417560/ and music from Purple Planet: https://www.purple-planet.com