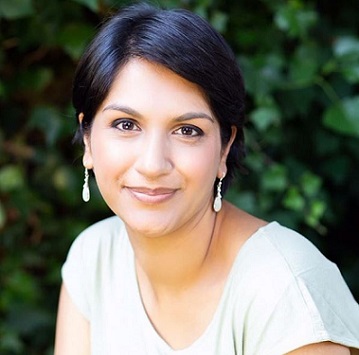 Race Science
Angela Saini is an award-winning science journalist, author and broadcaster. She presents radio and television programmes on the BBC and her writing has appeared in The Sunday Times, Nature, New Scientist, National Geographic and Wired. She has won a number of national and international journalism awards.
Her two-part documentary series for BBC 4 about the history and science of eugenics aired in autumn 2019 and was a pick of the day in a number of national newspapers. Her latest book, Superior: The Return of Race Science published in 2019 to widespread critical acclaim, was named a book of the year by the Financial Times, Guardian and The Telegraph and Sunday Times and won the Transmission Prize. Her previous book, Inferior: How Science Got Women Wrong, was published in 2017 and has been translated into thirteen languages. She is currently working on her fourth book, to be published in early 2023.
In this podcast we discuss Angela's most recent book, Superior, which explores the existence of racism in science and how science is often used to support a certain position. We reflect on the impact of the killing of George Floyd and the Black Life Matters movement on public awareness, as well as some of the reasons why people from Black and Asian backgrounds have been disproportionately affected by the Covid pandemic.
Subscribe, Listen, Rate and Review
You can also listen on your preferred platform: Apple Podcasts, Breaker, Castbox, Google Podcasts, Overcast, Pocket Casts, RadioPublic, Spotify and Stitcher. Just search for 'Liverpool Academy'.
Let us know what you think by tagging in The Academy on twitter.
Further reading
Access the reading list related to this podcast.
Music and Effects
This podcast uses sounds from freesound: https://freesound.org/s/417560/ and music from Purple Planet: https://www.purple-planet.com