About the session
Are you wishing to get involved in developing and delivering public engagement activities about research?
This session aims to increase your confidence, knowledge, and skills in public engagement. The principles and benefits of public engagement will be introduced, and advice will be shared on how to make it as successful and impactful as possible.
The challenges of engaging virtually during the pandemic will be discussed, as well as tips and techniques for effective, productive interactions, particularly around challenging topics such as vaccines.
The session will be an interactive presentation from Public Engagement Manager at the British Society for Immunology, Dr Erika Aquino, who will share her personal experiences of engaging with the public about COVID-19 vaccines. Additionally, join us to explore what tools and support are available to Postdocs to discover your own approach to effective public engagement.
Who is it for?
Early Career Researchers (including Postdocs)
Mid-Career Researchers
Research-related Professional Services Staff (including research support administrators, researcher developers and career development professionals).
Objectives
By the end of this session, participants will:
Understand the principles and benefits of public engagement with research
Learn tips and advice for online engagement
Be inspired to start their own public engagement journey
Explore resources and support available to them.
Get to know your facilitator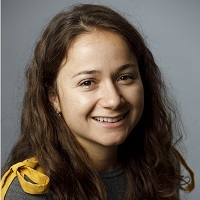 Erika Aquino, Public Engagement Manager, British Society for Immunology
Erika works to engage the public to spark interest in and strengthen understanding of immunology through implementing the BSI's public engagement strategy. This involves developing and delivering all public engagement activities, supporting BSI members' involvement in this area, as well creating materials and resources suitable for all.
Session video and presentation
Download the presentation (PPT, 2.4MB)
Further resources
All NPDC21 listed resources including presentation slides and top tips are freely available. Please ensure you acknowledge the author(s) and/or source when using them.
Back to: Researcher Hub