Collaborative Research Practices
We recognise that much of 2020 consisted of excellent conversations about identifying issues and reimagining research culture. As such, the NPDC21 panel focused on positive, practical and concrete ideas and examples that all the stakeholders in the research ecosystem can implement in their daily working practices. The panel included representation of the different stakeholder groups, and participants benefited from a discussion that enabled them to feel empowered to be part of a rich and diverse research environment.
Meet our panel members:
Professor Dame Janet Beer, Vice-Chancellor, University of Liverpool (Chair)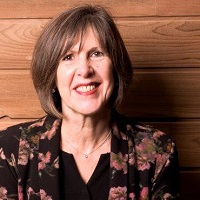 Professor Dame Janet Beer is Vice-Chancellor of the University of Liverpool, having formerly been Vice-Chancellor of Oxford Brookes University. She was awarded a Damehood for services to higher education and equality and diversity in the New Year's Honours list 2018.
Dame Janet is a member of the Arts and Humanities Research Council and chairs their Assurance Board. She is a member of the boards of Universities UK, the Russell Group, N8 Research Partnership and the Government Skills and Curriculum Unit. She took up a three year term of office as the International Policy Lead for Universities UK in August 2020.
Janet chairs the Liverpool Knowledge Quarter Board and the Sciontec Board and is a member of the Liverpool City Region Local Enterprise Partnership (LEP) Board.
She has an established record of research and scholarship in late nineteenth and early twentieth century American literature and culture.
Professor Julia Buckingham, CBE, FMedSci, DSc, FRSB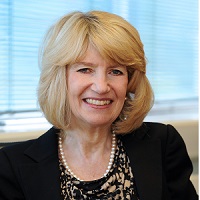 Julia Buckingham read Zoology at the University of Sheffield and, after a short spell in the pharmaceutical industry, moved to London to study for a PhD in Pharmacology at the University of London and to pursue an academic career. She was awarded a DSc and appointed to the Chair of Pharmacology at Charing Cross and Westminster Medical School in 1987 where she became Pre-clinical Dean in 1992. She joined Imperial College London in 1997, contributing to the establishment of the new Faculty of Medicine and held the roles of College Dean for non-clinical Medicine, Head of the Department of Neuroscience and Mental Health, Head of the Centre for Integrative Mammalian Physiology and Pharmacology and Pro-Rector (Education and Academic Affairs). In 2012 she was appointed Vice-Chancellor and President of Brunel University London. Throughout her career Julia has combined research and education with supporting the broader aspects of academic life through work with the research councils, medical charities and learned societies. She has published widely in her field, served on numerous national and international review panels and received a number of prestigious awards and honours for her work; she was appointed a CBE in 2018 for services to Biology and Education and elected to a Fellowship of the Academy of Medical Sciences in 2019. Former roles include President of Universities UK, President of the British Pharmacological Society, President of the Society for Endocrinology, Member of the Sykes Commission, Chair of SCORE, Editor of the Journal of Neuroendocrinology, Chairman of BioScientifica Ltd, a Trustee of the Royal Institution, Royal Society of Biology and STEMNET and a Governor of St Mary's Calne. She is currently a Director of Imperial College Health Partners, Chair of The Concordat Strategy Group, supporting the career development of researchers, and Chair of the Steering Group undertaking the review of the Athena SWAN gender equality charter.
Dr Annette Bramley, Director, N8 Research Partnership
Annette joined the N8 Research Partnership as Director in January 2018. Previously working for the Engineering and Physical Sciences Research Council, Annette brings a tremendous amount of knowledge and experience from a career that spans numerous senior positions. She will probably be best known to the research and business communities in the North from her most recent role as Head of Healthcare Technologies, where she has had particularly significant success in galvanising multidisciplinary research collaborations between researchers and between funders. She also brings to the N8 strong experience of organisational change, having played a prominent role in the successful transfer of EPSRC's grants services to a shared service centre, including the implementation of a new IT system. Other roles in EPSRC have included Head of Mathematical Sciences, Complexity Science and Engineering. Annette is also an artist and student at the Royal School of Needlework, graduating last year from the Certificate in Technical Hand Embroidery and is now studying for the Diploma. Her work has been exhibited by the Royal School and in galleries in the UK. She feels that her love for both the arts and the sciences are one of the reasons that she is so passionate about multidisciplinary research and bringing people together to address real world challenges.
Dr Karen Salt, Deputy Director, Culture and Environment in UKRI Strategy Directorate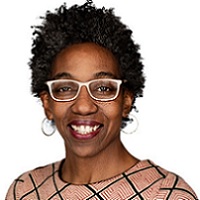 Dr Karen Salt has over 27 years' worth of experience working in and with communities, organisations, charities and governmental bodies. An expert on systems and transformative change, she has managed large research teams and collaborated on a number of research projects, including those involving community members as active researchers and those exploring the governance of technology deployed for the public good. Now based in UKRI, she is the Deputy Director for R&D Culture and Environment, a policy area that brings together teams working on ethics, research integrity, research and innovation culture, equality, diversity and inclusion and open research. She is also the senior-level policy lead within UKRI on Trusted Research, leading an integrated programme of work to safeguard the security and integrity of international collaborations and partnerships. A sought after thought-leader and speaker, Salt works closely with senior leadership across Government, academia, civil society and industry and contributes to numerous international initiatives focused on embedding inclusive policymaking.
Dr Edward Pyzer Knapp, Global Research Lead, IBM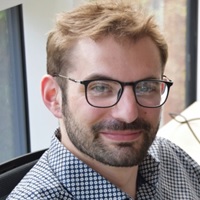 Dr Edward O. Pyzer-Knapp is IBM Research's global lead for AI Enriched Modelling and Simulation, with a particular focus on the development and exploitation of these techniques for accelerated materials discovery. He has a broad, cross-disciplinary research interests spanning IBM's three pillars of bits (classical computing), neurons (AI) and qubits (quantum computing), with examples of current projects including the use of multi-fidelity Bayesian optimization technologies to provide >10x speedup to high-throughput virtual screening workflows, and the development of quantum-classical integration pipelines for accelerated materials discovery. He has authored >50 papers and conference proceedings, as well as three book chapters, and a textbook on deep learning for the physical sciences, which will be published this year. He is also the Visiting Professor of Industrially Applied AI at the University of Liverpool, and serves as Editor in Chief of the journal Applied AI Letters, which has a focus of real-world applications of AI, including in the physical science domain.
Dr Joshua Kaggie, PhD, Senior Research Associate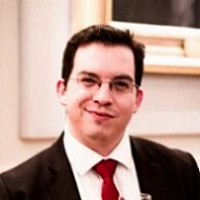 Dr Kaggie is an MRI physicist and previous President of the Postdoctoral Society of Cambridge (PdOC). Dr Kaggie was involved in organising the 2019 National PostDoc Meeting. Dr Kaggie is originally from Utah, USA, having come to Cambridge in 2015 following his PhD. Since then, he has been a RA and recently an SRA. His research involves creating new methods enabling higher MRI throughput and detecting atomic resonances, such as deuterium, for cancer imaging.
NPDC Closing
Professor Anthony Hollander, Pro-Vice-Chancellor for Research & Impact and Professor of Stem Cell Biology, University of Liverpool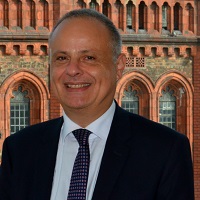 Anthony Hollander provides strategic leadership for the development of research policy and for ensuring impact of the University's research programmes in Liverpool and around the world. He is also responsible for commercialisation of research, for developing partnerships with companies and other external stakeholders and for the training of postgraduate research students.
Anthony's research career has focussed on the development of stem cell therapies for treating diseases of cartilage. His former spin-out company, Azellon Ltd, is developing a stem cell treatment for torn knee cartilage and he was previously part of a team that created the world's first tissue engineered airway. He is former President of the International Cartilage Repair Society and is Chair of Utrecht University's International Scientific and Societal Advisory Board for Life Sciences. Anthony is also Chair of the N8 Senior Executive Group.
Session video
Download the session transcript (Word, 48.5KB)
Back to: Researcher Hub