About the session
In this session UKRI will provide an overview of recent policy developments and ongoing work focused on achieving a culture where everyone who contributes to research and innovation is valued and supported to reach their potential.
Join us to find out more about our UKRI Researcher Development Concordat Funder Action Plan and what it means for you, your manager, your employer and the wider research an innovation system. We will also explore other key policy initiatives relevant to researcher career development, including Resume for Researchers and the UK Government's People and Culture Strategy. This session will give participants the opportunity to engage with UKRI on their Researcher Development Concordat Action Plan, including how funders and the research community can best work together to achieve positive culture change.
Who is it for?
Early Career Researchers (including Postdocs)
Mid-Career Researchers
Managers of Researchers
Research-related Professional Services Staff (including research support administrators, researcher developers and career development professionals)
Others i.e. anyone involved in supporting/employing researchers e.g. industry, funders, policy organisations, those working in research policy, editors, other employers of researchers such as the third sector.
Objectives
By the end of this session, participants will be able to:
Understand, at a high level, UKRI's work relevant to researcher career development and achieving a culture where all people working in research and innovation are valued and supported to reach their potential
Reflect on their own role in driving a positive research culture
Understand how they can engage with UKRI in its work on research careers and culture.
Get to know your facilitators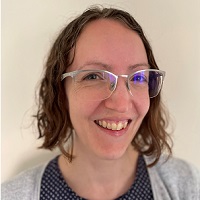 Ellen Meek, Senior Talent Programme Manager, UKRI
Ellen is a Senior Talent Programme Manager in the UKRI Talent and Skills Team and is leading on UKRI's response to the Concordat to Support the Career Development of Researchers and the Technician Commitment. Prior to joining UKRI Ellen worked in various roles including at EPSRC and the University of Oxford where she managed some of the University's internal funds for medical research. Her background is in veterinary medicine and she worked as a companion animal veterinary surgeon before completing a Master's in Science Communication in order to pursue a career in research policy.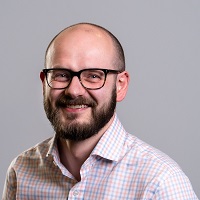 Nik Ogryzko, Talent Programme Manager, UKRI
Nik is an ex-postdoc who genetically engineered fluorescent zebrafish to investigate the contribution of innate immunity to wound healing, chronic inflammation and cancer inception. He was a leading contributor to the Researcher Development Concordat, and UKRI's action plans for both the concordat and Technician Commitment.
Session video and presentation
Download the presentation (PPT, 5MB)
Further resources
All NPDC21 listed resources including presentation slides and top tips are freely available. Please ensure you acknowledge the author(s) and/or source when using them.
Back to: Researcher Hub