About the session
In this session we will be discussing why engaging with postdoc organisations can have a meaningful impact.
Being a postdoc can sometimes feel like a transition step between being a student and a (more) permanent position. Short-term contracts and a load of other responsibilities make postdocs dynamic, but can also be isolating. On top of that, remote working means we have lost many opportunities for networking and organising.
Postdocs are a big and important community that should be recognised and appreciated, and that although change does take time it doesn't mean nothing is happening! Making sure that postdoc voices are heard is crucial to changing research culture, and that there are plenty of ways postdocs can take action and be part of a movement.
Join Dr Joan Chang (Postdoc Futures) and Dr Blanca Perez-Sepulveda (UKRSA) to talk about why engaging with postdoc organisations can have a meaningful impact and the importance of making sure postdoc's voices are represented.
Who is it for?
Early Career Researchers (including Postdocs)
Mid-Career Researchers
Managers of Researchers
Research-related Professional Services Staff (including research support administrators, researcher developers and career development professionals)
Objectives
By the end of this session, participants will:
Know where to find information for researcher development activities
Be aware of how institutions may have different initiatives in place, and if not, maybe even start one!
Find out about the larger initiatives in place that they could join or contribute towards.
Get to know your facilitators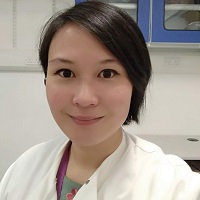 Joan Chang, PhD, Postdoc Futures
Joan studied Biochemistry at Imperial College London, and received her PhD from the Institute of Cancer Research in 2013. She has lived in 5 different countries all in the name of science. Joan arrived at Manchester late 2016 to study the nitty-gritty of matrix (collagen) control by cells, and is a Mass Spec aficionado. She loves whisky, hard rock/metal/alt, and procrastinates far too much on Reddit. In 2020, during national lockdown, she initiated the National Postdoc Appreciation Week (NPAW) for UK and ROI. With postdocs and researcher developers across 18 institutions, the UKNPAW team organized two free online events for postdocs across the UK (https://uknpaw.eduzone.uk/). Since then, part of the group has continued to work (in addition to organizing the UKNPAW 2021 events) towards creating a more consistent and supportive environment for Postdocs across different institutions, forming the Postdoc Futures group.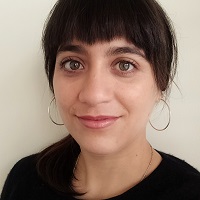 Dr Blanca Perez-Sepulveda, PDRA at the University of Liverpool
Blanca is a Molecular Microbiologist interested in how bacteria and phages interact and survive in their environments, their genomic architecture and the molecular mechanisms of phage resistance. She is currently working as a PDRA based at the University of Liverpool in the Jay Hinton Laboratory, focused on the molecular mechanisms and environmental reservoirs of invasive Salmonella Enteritidis & their phages, and leading the "10,000 Salmonella Genomes project". Blanca participates in several local and national organisations. She is the Recruitment & Engagement Officer at the UK Research Staff Association (UKRSA), IVES Postdoc Association, and former Co-Chair of the University of Liverpool Research Staff Association.
Session video and presentation
Download the presentation (PDF, 1.4MB)
Further resources
All NPDC21 listed resources including presentation slides and top tips are freely available. Please ensure you acknowledge the author(s) and/or source when using them.
Back to: Researcher Hub