About the session
Code-Switch Consultants is a University of Manchester staff start-up. We provide PhD and postdoctoral researchers with placements as training to develop sought-after industry skills. After the programme, researchers join our talent pool to deliver research consultancy for business clients.
In this session, the Code-Switch team will share knowledge and professional experience gained from industry and through the delivery of research consultancy training programmes. The aim is to provide researchers with insights on how to deliver consultancy projects and engage with businesses.
The discussion will be around the skills and techniques required for effective consultation, and the planning, delivery and communication of research in the business setting using project management techniques.
Who is it for?
Early Career Researchers (including Postdocs)
Mid-Career Researchers
Managers of Researchers
Research-related Professional Services Staff (including research support administrators, researcher developers and career development professionals)
Others eg: stakeholders from industry, funding agencies, policy influencers, editors etc.
Objectives
By the end of this session, participants will have a better understanding of how to:
Interact, negotiate and define a project brief with clients in a professional manner
Design appropriate research projects and produce effective research reports for businesses
Apply recognised project management techniques to the planning and management of any type of project.
Get to know your facilitators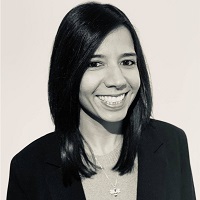 Hellen Parra-Florez
Hellen is Code-Switch's Founder. She has experience in knowledge exchange activities and has managed the successful delivery of more than 20 research consultancy projects. Hellen is a Senior Fellow of the Higher Education Academy and a PRINCE2 Agile Practitioner. She is also the University of Manchester Research Staff Developer for the Prosper Project.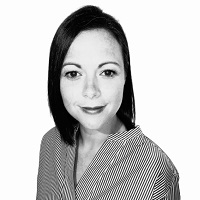 Anna Brady
Anna is the Project Management Consultant at Code-Switch. Anna is a qualified project manager (PRINCE2 Practitioner) and programme manager (Managing Successful Programmes Practitioner). Anna is also an MBA candidate. She has expertise in ensuring the successful delivery of business transformation programmes and projects.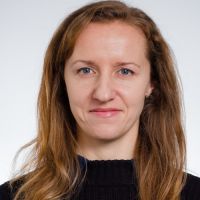 Dr Kat Kucaba
Kat is the Research Consultant at Code-Switch. Kat has held several postdoctoral roles at Leicester, Bristol and Greenwich universities. Her expertise are in quantitative research methods and statistics, research design and the preparation of bids for ESRC and The British Academy grants.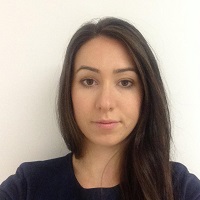 Dr Yolanda Hill
Yolanda undertook her PhD in Computational Cardiac Electrophysiology at King's College London. Yolanda is currently a Research Fellow at The University of Exeter. Her Fellowship project builds on her research interests and experience in computational cardiac modelling; developing novel strategies to improve the ablation therapy protocol, driving decisions to deliver treatment to the optimal site. Yolanda is also a Code-Switch Associate Research Consultant after completing Code-Switch's six-month Research Consultancy Programme.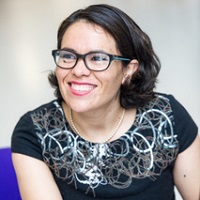 Mayra Morales Tirado
Mayra is a postdoctoral research associate at the Manchester Institute of Innovation Research in a collaborative research project that aims to understand research assessments, standards and practices in different fields of research. Her doctoral research explores the effects of an international mobility instrument in Mexico. Before coming to Manchester, she was teaching at undergraduate and postgraduate level in the Economics and Management Division, as well as in the Science and Engineering Division at the University of Guanajuato. Additionally, she was Chief in Studies and Scientific-Technology Policy for the Council of Science and Technology of Guanajuato.
Session video and presentation
Download the presentation (PPT, 2.4MB)
Further resources
All NPDC21 listed resources including presentation slides and top tips are freely available. Please ensure you acknowledge the author(s) and/or source when using them.
Back to: Researcher Hub