About the session
Would you like to know more about how top science journals work? Jane Rees gives an ex-editor's perspective about the journey from submitting a paper to a journal through to publication. She gives top tips for success and shares pitfalls to avoid. We will focus on how to write an elevator pitch for a non-specialist audience – a key communication skill central to catching the editor's eye.
Who is it for?
Early Career Researchers (including Postdocs)
Mid-Career Researchers
Managers of Researchers
Objectives
By the end of this session, participants will:
Understand more how 'top' multidisciplinary science journals work
Understand what science editors are looking for – and equally what drives them to reject manuscripts
Gain a better understanding of how to communicate complex material to a non-specialist audience.
Get to know your facilitator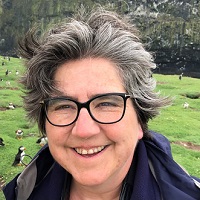 Dr Jane Rees, Research and Partnerships Development team at the University of Liverpool
Dr Jane Rees heads up the Research and Partnerships Development team at the University of Liverpool. RPD provides critical friend support in scoping and developing strategic funding bids, as well providing support for strategic partnerships, running the institutional Peer Review College, and overseeing the 7 institutional research themes. Before coming to Liverpool Jane was a Senior Editor in the Biology team at Nature. Over her 10 years at the journal she covered multiple areas of biology for the journal – from evolution to cardiac physiology! She also led the 'Scientific Correspondence' section of Nature for several years. She is a zoologist by training, and has a D.Phil in the evolutionary insect immunology.
Session video and presentation
Download the presentation (PPT, 1.3MB)
All NPDC21 listed resources including presentation slides and top tips are freely available. Please ensure you acknowledge the author(s) and/or source when using them.
Back to: Researcher Hub