About the session
This session will commence with a five minute presentation by C-DICE. C-DICE is the Centre for Postdoctoral Development in Infrastructure Cities and Energy, a world-class postdoctoral development programme which leverages the capability of 18 leading research-intensive UK universities.In the rapidly changing global environment, businesses need the skills and expertise to handle new challenges. This is why C-DICE aims to build and sustain the advanced skills base required to create a pipeline of world-class talent for the Infrastructure, Cities and Energy (IC&E) sectors, and accelerate progress towards a net-zero society by 2050. C-DICE brings together the collective expertise of the UKCRIC universities with the partners of the Energy Research Accelerator, working alongside research associations, institutes, and many leading industrial partners. More info at: https://www.cdice.ac.uk/
Across the world and across disciplines, numbers reveal that the term "alt-ac" – referring to positions within higher education and research alternative to the professoriate – is a misnomer. Permanent academic jobs are, in fact, the "alt-ac". In this online seminar, Matt and Alanna will share their (very happy) experience going from PostDoc positions to their current careers: as a data scientist for the BBC and as a publisher on the "other side" of scientific publishing. They will explore roles for STEM PhDs in these industries and provide advice about applying for these jobs.
Who is it for?
Early Career Researchers (including Postdocs)
Mid-Career Researchers
Others eg: stakeholders from industry, funding agencies, policy influencers, editors etc.
Objectives
By the end of this session, participants will be able to:
Recognise fulfilling and exciting careers in science outside of the academy
Understand roles inside publishing and data science industries
Make effective applications to these jobs.
Get to know your facilitators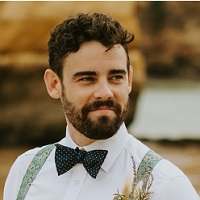 Matt Crooks, Data Scientist at the BBC
Matt Crooks is a Senior Data Scientist at Barcelona-based tech startup, TypeForm. He has a PhD in mathematics in which he attempted to model and predict earthquakes. After completing this PhD, he took up a postdoctoral research position at the University of Manchester modelling atmospheric aerosol particles. His work involved using data collected from laboratory experiments and field campaigns to develop mathematical models to improve the representation of clouds in weather and climate simulations. Upon leaving academia at the end of 2017, Matt joined the BBC as a Data Scientist, where he has been helping product teams in CBBC and Bitesize to understand their audience and improve their online experience. During the Covid-19 pandemic Matt lead the development of an online adaptive learning quiz for BBC Bitesize that helps GCSE students with their home learning. Earlier this year, Matt began a remote working role TypeForm - he hopes to be able to visit the office in Barcelona in the not-too-distant future!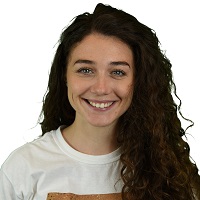 Alanna Gannon: Editor at Wiley
Dr Alanna Gannon is an Editor at Advanced Science, Small Methods and Global Challenges, handling the peer-review of manuscripts in biology and biotechnologies at Wiley. A bioengineer by training, she conducted her PhD research at Trinity College Dublin researching articular cartilage biomechanics for tissue engineering applications. Before joining Wiley in 2020, Alanna was a postdoctoral fellow at Harvard University, investigating regenerative medicine applications for the treatment of type 1 diabetes working in the Harvard School of Engineering and Harvard Stem Cell Institute. She is currently based in the Boston area.
Session video and presentations
Download the presentations
Matt Crooks (PPT, 6.8MB)
Alanna Gannon (PDF, 3.1MB)
Dr Kathryn North (PPT, 1.8MB)
Further resources
All NPDC21 listed resources including presentation slides and top tips are freely available. Please ensure you acknowledge the author(s) and/or source when using them.
Back to: Researcher Hub