About the session
Reasonably speaking your mind, asking for what you need and having a difference of opinion with anyone can be tricky yet when it comes to having a difficult conversation with your manager, supervisor or PI, is it really any different? This informal, interactive session will provide you the 3 essential things that will help you feel more confident about speaking up and having your say.
Who is it for?
Early Career Researchers (including Postdocs)
Mid-Career Researchers
Managers of Researchers
Research-related Professional Services Staff (including research support administrators, researcher developers and career development professionals)
Others eg: stakeholders from industry, funding agencies, policy influencers, editors etc.
Objectives
By the end of this session, participants will be able to:
Understand how the 3 "R's" technique can help you better manage a potential conflict
Feel more confident having a challenging conversation with your manager.
Get to know your facilitator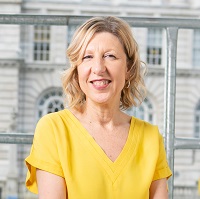 Denise Chilton, Leadership Development Coach and Facilitator
Denise Chilton is a leadership development coach and facilitator. She has been supporting researchers and the academic community at the University of Liverpool for over 10 years so knows only too well the many challenges researchers can face.
Since 2015 she has been providing group coaching programmes for Post-docs and Early Career Academics helping them to feel more confident, better manage their time, be more productive and develop their interpersonal skills.
In 2017 she won the Northern Power Woman Mentor of the Year Award for her work supporting women in STEM. She has worked closely with the LivWise network across the Faculties delivering initiatives that have supported the Athena Swan Charter.
Session video and presentation
Download the presentationDownload the presentation (PDF, 1.4MB)
All NPDC21 listed resources including presentation slides and top tips are freely available. Please ensure you acknowledge the author(s) and/or source when using them.
Back to: Researcher Hub