About the session
Join us as we celebrate your unique skills and attributes as a postdoc and explore how these come together to prepare you for a variety of career pathways.
During the session you'll begin identifying some of your own transferable skills guided by a member of the Prosper team. You'll come away with a greater knowledge of how your experiences match the skills employers look for, as well as examples of when you've used these skills.
Who is it for?
Early Career Researchers (including Postdocs)
Objectives
By the end of this session, participants will be able to:
Appreciate the breadth of their experience
Unpack their skills
Articulate examples of when they've used and developed a specific skill.
Get to know your facilitators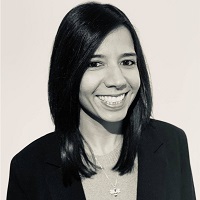 Members of the Prosper team at the University of Liverpool, University of Manchester and Lancaster University
Presenters are Hellen Parra-Florez (she/her): hellen.parraflorez@manchester.ac.uk and Eamon Dubaissi (he/him): Eamon.Dubaissi@liverpool.ac.uk with co-hosts Lucy Williams: lucyw4@liverpool.ac.uk and Tamara West: West@liverpool.ac.uk
Prosper is a £3.6M Research England funded project which will run for 3.5 years finishing in March 2023. Prosper aims to co-create a model of postdoc development that will empower postdocs to realise their potential across multiple career pathways.
At its heart the project is all about unlocking the huge potential and talents of the postdoc community for the benefit of postdocs themselves, Principal Investigators, employers and the wider UK economy.
Session video and presentation
Download the presentation (PPT, 5MB)
Further resources
None of these are compulsory or necessary to engage with ahead of the session! They are provided for further information.
All NPDC21 listed resources including presentation slides and top tips are freely available. Please ensure you acknowledge the author(s) and/or source when using them.
Back to: Researcher Hub