About the session
Don't get lost in the detail of the SDGs, with 17 goals and 169 targets, rather let's focus on the outcome – creating a world where no-one is left behind.
Research tackling the global societal challenges of the SDGs demands radical collaboration to deliver locally-rooted, globally connected solutions. This means working on what's important, not just urgent, it listening with humility and communicating with courage.
This session will explore how the SDGs can help us focus our attention in our research to be part of the change we want to see.
Who is it for?
Early Career Researchers (including Postdocs)
Mid-Career Researchers
Managers of Researchers
Research-related Professional Services Staff (including research support administrators, researcher developers and career development professionals)
Others eg: stakeholders from industry, funding agencies, policy influencers, editors etc.
Objectives
By the end of this session, participants will be able to:
Focus on the big picture of the SDGs
See how their research is part of the solution
Navigate volatility, uncertainty, complexity, and ambiguity (VUCA) conditions using the SDGs.
Get to know your facilitator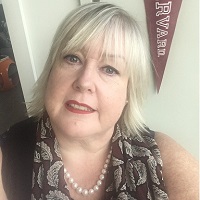 Dr. Wendy M. Purcell, PhD FRSA, Academic Research Scholar, Harvard University
Wendy leads research on global leadership and governance for sustainable transformation in higher education and in various business sectors, including Travel & Tourism, the Auto industry, and the Aviation sector. Wendy is Emeritus Professor of Biomedicine and former President Vice-Chancellor of a UK university (2007-2015), taking it to the top 1% of world universities and number #1 'green' UK university.
Session video and presentation
Download the presentation (PPT, 15MB)
Further resources
Universities as the Engine of Transformational Sustainability Toward Delivering the Sustainable Development Goals: 'Living Labs' for Sustainability. (2019). Purcell, W.M., Hendriksen, H.A. & Spengler, J. International Journal of Sustainability in Higher Education.
Higher Education and the Covid-19 Pandemic: Navigating disruption using the sustainable development goals. (2021) Purcell, W.M. & Lumbreras, J. (2021). Discover Sustainability 2, 6. https://rdcu.be/cfl2o
Towards an Unsustainable World: Some of the implications of not achieving the SDGs. Leal Filho, W., Wolf, F., Lange Salva, A., Beynaghi, A., Shulla, K., Kovaleva, M. & Vasconcelos, C.R.P. (2020). Discover Sustainability, 1:2
All NPDC21 listed resources including presentation slides and top tips are freely available. Please ensure you acknowledge the author(s) and/or source when using them.
Back to: Researcher Hub