About the session
Making the transition to industry can be a daunting venture into the unknown. In this session, you'll learn what to expect, what employers look for in candidates coming from academia, and how to make the switch more easily.
Join Tom Froggatt, Managing Director of specialist recruitment firm Singular Talent and host of the Careers in Discovery podcast, as he takes you through advice and tips for moving your career into industry.
Find out about the careers that are available, what transferrable skills you already have that are attractive to employers, how to make the most of them and what to watch out for.
Who is it for?
Early Career Researchers (including Postdocs)
Mid-Career Researchers
Managers of Researchers
Research-related Professional Services Staff (including research support administrators, researcher developers and career development professionals)
Others eg: stakeholders from industry, funding agencies, policy influencers, editors etc.
Objectives
By the end of this session, participants will be able to:
Position themselves well for interview
Talk with confidence about the relevance of their academic work to industry positions
Get an industry job they'll love.
Get to know your facilitator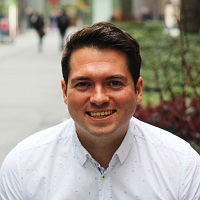 Tom Froggatt, Founder and Managing Director of Singular Talent
Tom Froggatt is the founder and Managing Director of Singular Talent, a specialist Biotech recruitment company helping businesses of all shapes and sizes attract, engage and secure scientific talent.
He's also the host of Careers in Discovery, a podcast in which leaders in the Biotech sector share their career wisdom and the things they've learned in their journeys so far.
Session video and presentation
Download the presentation (PPT, 29MB)
Further resources
All NPDC21 listed resources including presentation slides and top tips are freely available. Please ensure you acknowledge the author(s) and/or source when using them.
Back to: Researcher Hub