Technicians Network Steering Group Members
Meet the members of the Technicians Network steering group below.
Michael Knapper, Deputy Technical Manager, Human Anatomy Resource Centre
I started working at the university in September 2013 in Life Sciences as a part time term time grade 2 technician working in both the lab spaces and autoclave sterilising room, this was my first job after leaving college with qualifications in Maths and IT at the age of 18. Shortly after this, an opportunity arose in HARC to work part time as a grade 2 lab technician so I worked in life sciences three days a week and in HARC for the other two days.
After some time, I gained full time employment in the Human Anatomy Resource Centre as a grade 2 technician doing general duties such as the cleaning of labs and maintenance of plastic human anatomy models.
Taking on additional duties within the department eventually lead to me being re-graded to a grade 4 technician which now involved the preservation of donated cadaveric material via embalming, taking responsibility for setting up practical sessions for Anatomy, Dentistry and Medical students.
Over time I slowly began to involve myself in the administrative side of the role, including legal paperwork which is vital in maintaining our license to hold human tissue. I took on more responsibilities again which included taking a more hands on approach to the allocation of cadaveric material to meet the needs of our undergraduate, academic research and continued professional development days for medical professionals around the country. This increased responsibility again eventually lead to me becoming the Deputy Technical Manager.
I now line manage 6 technical staff of varying grades and manage the daily running of our lab spaces.
I joined the Network steering group in November 2022.
Contact Tel: 0151 794 5970
Email: knapper1@liverpool.ac.uk
Jenny Bradley, Research and Teaching Technician, School of Environmental Sciences
I graduated from the University of Leeds with a BSc degree in Geography, and followed this with an MSc in Environment and Climate Change here at The University of Liverpool. I joined the University in 2015 as a Research and Teaching Technician in the Department of Geography, and am now also the lead technician for the department's Optically Stimulated Luminescence (OSL) lab, where I oversee the day-to-day running of the lab. In my current role I provide a wide range of support to both students and staff alike across a variety of classes and modules. I assist on field trips; including residential teaching classes, and research trips to collect samples for current grant projects.
Contact Tel: 0151 794 2871
Email: jmobbs@liverpool.ac.uk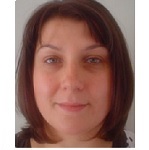 Jan Brett, Technical Development and Planning Officer, Technology, Infrastructure and Environment Directorate
I have a B.Sc. (Hons) in Biomedical Technology from Sheffield Hallam University and a M.Sc. Molecular Genetics from Leicester University. I have worked as both a research assistant and technician working my way up the grades from 4-7 inclusive at a number of higher education institutions, including time spent working at the University of Queensland in Australia.
I was a technical team leader managing the research labs at Leahurst for over thirteen years and in July 2020 moved into my new role in the Directorate. Now I aim to support the development of our technical staff and embed the aims of the Technician Commitment. I have a member of the Institute of Science and Technology and I am registered as Chartered Scientist with the Science Council.
Contact Tel: 0151 795 6060
Email: Janet.Brett@liverpool.ac.uk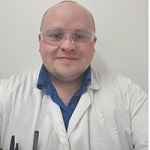 Josh Hicks, Teaching Laboratory Technician, Central Teaching Laboratories
I started at the University in 2012 as an apprentice, after completing my apprenticeship I then gained full time employment at the University in the CTL as a Technician in the undergraduate teaching labs. The multidisciplinary nature of the CTL means I am involved in Chemistry, Physics and Environmental Sciences.
Contact Tel: 0151 795 9738
Email: jhicks94@liverpool.ac.uk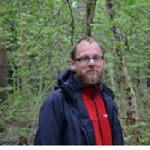 Lukasz Lukomski, Core Technician, Institute of Infection, Veterinary and Ecological Sciences
I obtained my BSc and my MSc in Zoology at the Adam Mickiewicz University, Poznań (Poland) working on reintroduction projects and population ecology of dormice (2004). I moved to Liverpool to study for a PhD with Mike Begon and Malcolm Bennett where I studied cowpox infection in field voles in Kielder Forest.
I have worked as a research technician in the Institute of Integrative Biology at the University of Liverpool for several years. I currently work as a technician on a research project investigating immunodynamics and infectious disease in a wild field vole population led by Professors Steve Paterson and Mike Begon, on which I co-manage and lead a group of technical and research staff and students. I manage both the laboratory and fieldwork sides of the project and had a major role in the initial set-up of the project including financial and logistic aspects.
In 2017 I joined the core team in Biosciences building. I am responsible for day to day maintenance of several labs and assisting multiple research projects.
Contact Tel: 0151 795 4541
Email: lukoms@liverpool.ac.uk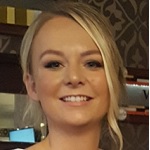 Sarah Northey, Senior Core Laboratory Technician, Institute of Life Course and Medical Sciences
I graduated from Liverpool John Moores University studying Biochemistry and Forensic Science. I started my scientific career as a DNA analysis in LGC, after 3 years I moved on to become a Forensic Examiner in LGC Forensics.
I began working at the University of Liverpool as a Core Laboratory grade 4 Technician in 2013. I worked in the Institute of Life Course and Medical Sciences, supporting research activity in the department of women and children health primarily based in the Liverpool women's hospital. My main rolls where processing human samples, maintaining cleaning of the laboratories as well as training students in numerous techniques including but not limited to PCR, tissue sectioning including frozen sections and immunohistochemistry.
In 2019 I became the Senior Core technician in the same department but primarily based in the Institute it the Park at Alder Hey Children's hospital. I carried out number of techniques in molecular biology, biochemistry, bacterial work and tissue culture. I gained extensive in-depth experience in all these areas but specifically in tissue culture both primary and cell line techniques. I also supported the management and daily running of the laboratory, ordering, servicing and maintenance of equipment plus training members of staff and students. I was the human materials officer for the institute in the park.
All these extra responsibilities I took on lead to in 2023 me gaining a new position as Technical Supervisor. I work in the Institute of Infection, Veterinary and Ecological Sciences. I help manage all the labs within the institute spread across numerous sites as well as supporting and supervising the technical teams within the institute.
I am a member of the Institute of Science and Technology and a Registered Science Technician (RSciTech) with the Science Council. I am also an Associate Fellow of the Higher Education Academy.
Contact Tel: 07341999681
Email: northey@liverpool.ac.uk
Callum Ross, Technician, Human Anatomy Resource Centre
Callum Ross is a technician in the Human Anatomy Resource Centre. He is lead technician on both 1st and second year medical programmes and also assists in setting up the other various classes available to the students who attend the department.
He has worked at the University continuously for 10 years and has previously worked at the faculty of Life Sciences.
There has been an increase in continual professional development (CPD) courses offered to post graduates in training and Callum is instrumental in supporting these activities. Callum is also proactive in continuing to develop his skills and has recently gained a level three BTEC diploma in Applied Science and a level three SIAS Science and technical apprenticeship. He is now working towards achieving a Certificate in Anatomical Technology and Science.
Email: callumr@liverpool.ac.uk
Emma Gutierrez-Waldron, Research Laboratory Technician, Institute of Systems, Molecular and Integrative Biology
I first came to the University of Liverpool in 2017 when I decided to undertake a bachelor degree in bioveterinary sciences. During this time I joined the Jiu Jitsu society where I met my current partner and even made captain. Over the summer of 2018 I joined Professor Rachel Floyd in the research labs at the Women's hospital where I shadowed her studying the effects of testosterone on UTIs.
When the pandemic happened I moved back home to Brighton where I finished my third year dissertation project with the help of my two feline personal assistants. In 2020 I decided to stay and undertake a research master degree investigating equine osteoarthritis with Professor Mandy Peffers. In 2021 I accepted a laboratory job in Runcorn, though I always missed the university vibe. In September 2022 I happily joined the University of Liverpool as a research technician and I am now currently based in the Sherrington building.
Outside of work I am an avid gym goer and rock climber, most days waking up nice and early to squeeze a session in before work.
Contact Tel: 0151 794 9551
Email: emmagw99@liverpool.ac.uk

Sarah Gare, Technician, Analytical Services
I work in Analytical Services as a Technician and started at the University in September 2022. I have primary responsibility for the ICP-OES service. I support project students to carryout LC-MS and train students and staff to use the self-service equipment available in Analytical Services in the Department of Chemistry.
Prior to this I worked at LJMU as an Analytical Chemistry Technician in Teaching for five years. I graduated from the University of Hull in 2006 with an MChem in Chemistry with Forensic Science and Toxicology. After graduating I worked in Drug metabolism for a contract research company for nine years.
I am a registered scientist, a member of the Royal Society of Chemistry and of the British Mass Spectrometry Society. I have two children aged nine and 12 and in my spare time I am Cub Scout leader.
Email: Sarah.Gare@liverpool.ac.uk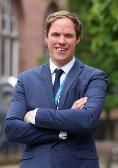 Michael Bayliss, Senior IT and AV Technician, School of Histories, Languages and Cultures
I have a BSc (Hons) in music technology from the University of Stafford and have previously worked as a performing arts technician at a sixth-form college. I have also worked in theatres doing lighting, sound, and stage building, and in a recording studio working with artists. I ran a record label during my time at university, where I signed, mixed, mastered, created music videos, and gave people the full artist experience over four years.
Having joined the University in 2018, I won a Learning, Teaching and Student Experience (LTSE) award in 2022 for supporting project-based learning in student radio broadcasting. In the academic year 2022-23, I became an Apple-certified technician in MacOS and iPadOS, and completed my associate fellowship with AdvanceHE (AFHEA). In 2023, I was shortlisted for a University of Liverpool staff award and for a Papin Prize.
I am always looking at ways on improving how I am as a technician and how I can push myself to perform better each and every year. I contribute to several podcasts across the University due to my audio background, including Kinways, Podcast con Tilde and the Bibliography podcast.
In my spare time I run and produce the Warrington Football Podcast and enjoy gardening as a way to relax and switch of from work.
Phone number: 07552213435
Email: mjb@liverpool.ac.uk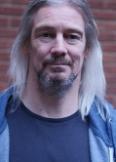 Heath Bagshaw, SEM Shared Research Facility Manger and FSE SRF Operations Manager
During my career I have worked my way up from a grade 4 to a grade 8 and am a firm believer that anything is possible if you work hard, take opportunities and have the right support behind you. This is why I think the technicians commitment and the Technicians Network is so important, and am glad to be a part of it.
My career progression has certainly not been in a straight line. I graduated from the University of Manchester with a degree in chemistry with polymer science, then did a MSc in analytical chemistry at Manchester Metropolitan University before returning to Sheffield as a research technician to work on a specific project. After a few years I started to study for a PhD on a part-time basis and this is where I got started in electron microscopy. After promotion to senior technician, I finally finished my PhD and became an Experimental Officer working in the Materials Department's EM labs.
I then moved to Trinity College Dublin where I helped run an analytical lab with a significant commercial focus. I moved back to the UK in 2015 to run the analysis labs as a Senior Experimental Officer at the University of Manchester's Williamson Research Centre, before moving to the University of Liverpool in March 2019.