About the session
The National Concordat urges universities to maintain, support and promote the wellbeing and mental health of researchers. How can we provide workshops and resources to meet that goal?
Researchers represent a broad cross-section of needs and backgrounds. How can wellbeing support be provided in an attractive, accessible and non-prescriptive way?
What are the critical wellbeing skills that research staff need for a well-founded and successful career?
How do we ensure research staff have resources and familiarity with practices essential for maintaining and developing their wellbeing and mental health?
At Oxford the 'Being for Beginners' workshop series has reached almost 1800 workshop participants, with impact data showing significant improvements in critical wellbeing skills including self-awareness, confidence and knowledge of how to grow in wellbeing.
Rodd Bray provides insights into how the series is run. During the workshop Roddy will include a brief wellbeing exercise to try out.
Who is it for?
Early Career Researchers (including Postdocs)
Mid-Career Researchers
Managers of Researchers
Research-related Professional Services Staff (including research support administrators, researcher developers and career development professionals)
Others eg: stakeholders from industry, funding agencies, policy influencers, editors etc.
Objectives
By the end of this session, participants will be able to:
Support the mental health and wellbeing of research staff better
Develop a wellbeing programme that is accessible, attractive and engaging
Enhance and extend existing mental health and wellbeing provision
Identify an approach to wellbeing provision for research staff, including resources and workshops.
Get to know your facilitator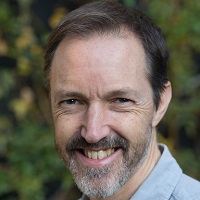 Roddy Bray, Director, Facilitator of the 'Being for Beginners' series
Roddy trained as an anthropologist at the University of Durham and as a postgraduate at the University of Cape Town.
In close consultation with research staff at Oxford he developed the 'Being for Beginners' series to draw together insights from various disciplines and practices of wellbeing found in various traditions. His workshops create space for self-reflection and guided experiences to facilitate blended learning.
Session video and presentation
Download the presentation (PPT, 1.4MB)
All NPDC21 listed resources including presentation slides and top tips are freely available. Please ensure you acknowledge the author(s) and/or source when using them.
Back to: Researcher Hub