Microsoft FE & HE Training and CPD Boot camp
Posted on: 2 April 2019 by Ben McGrae in Conference & Event Reports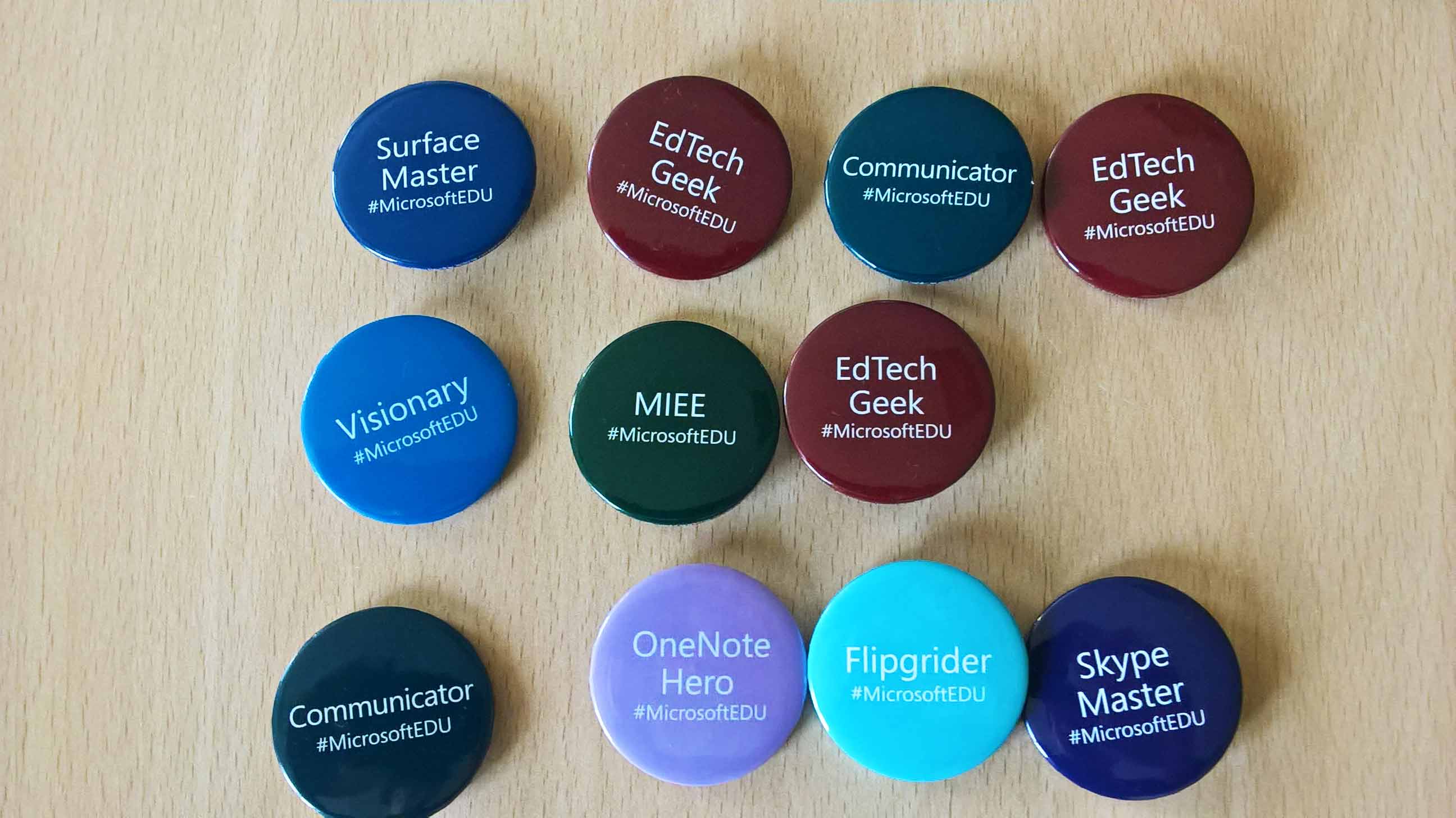 I attended a three day training event with Microsoft learning about a number of software, apps and training opportunities that I feel could be implemented into learning and teaching at the University of Liverpool.
What is the event?
The bootcamp was a free training event ran by Microsoft at their London office. Attendees were various members of staff from FE & HE institutions across the UK, some who had already implemented a number of Microsoft products for their staff and students, and others like myself, who were curious of what Microsoft had to offer.
An overview of the days:
The days were a mixture of talks, demonstrations and workshops that were delivered by a variety of Microsoft's education staff. Mainly lead by Claire Riley (Microsoft FE/HE Engagement Manager) and Alan Crawford (Microsoft FE/HE Learning Consultant)
We were hosted in the impressive Paddington office, in a teaching room where we were split into small groups of four and had to bring our own devices to participate in the three days. I had brought my work laptop with Windows 10 installed and access to Office 365 so was able to participate with most of the hands on workshops.
All the sessions were useful and inspiring, but will focus on the highlights for me. I wanted to hear case studies from other institutions on how they have implemented Office 365 with staff and students. Helen Holt from Staffordshire University did a great talk of how Office 365 was rolled out and is now being used by staff and students in teaching.
Some staff have started developing their online materials through Teams which has changed how they design their courses, despite having Blackboard so it raises the question of whether Teams could be used as a virtual learning environment.
Helen also talked about the development of an AI bot called 'Beacon' to support students asking questions online, showcasing how powerful Microsoft's AI has developed. There was also mention of an employability pilot with Microsoft for students to undertake professional programmes and gain digital badges. Overall I was impressed with the work Helen had done as it's a similar journey the University of Liverpool could take and was encouraging to see how well Helen and Microsoft collaborated together to roll out Office 365 across Staffordshire.
There were a few sessions around accessibility and inclusion, as Microsoft showed us how some of their developed applications can be used by staff and students. Hector Minto (Accessibility Evangelist, Microsoft) who showed us the Immersive Reader feature in Word. It allows the user to change the size, font and background colour of the text, it had a dictation feature where you can have the text read out aloud, a highlighter of the grammar of the text, also a translation tool where you can covert the text into another language.
We also had a look at the subtitle feature embedded into Powerpoint, where users can connect their microphone to Powerpoint, and using AI the slides will have text overlayed as the presenter speaks live when in present mode. The user can determine the language displayed and it produces a transcript at the end of the presentation.
We also had a demo of the new Holo Lens 2 from Harry Eagles (HoloLens Solutions Professional) which showed us the possibilities of how to use virtual reality and augumented reality using the HoloLens head set.
The final highlight for me was exploring and using the Microsoft Education Community site, also known as the MEC. This is a website where as a user, you can learn how to use all the Microsoft tools such as the Office 365 applications and earn digital badges. We did a number of the online courses throughout the three days and was nice to earn some digital badges for my own CPD. It was good to see how useful this resource could be for staff and students should we roll out the various Microsoft tools.
What did you get out of the conference?
Having completed the training through the MEC, I am now qualified as a Microsoft In Education Expert so was happy to receive the CPD commendation. The qualification opens up a feature on the MEC website to deliver my own Microsoft training to participants here at Liverpool and to gain further certified trainer status so will explore using this in the near future.
There were many useful links I found inspiring to use in my own role, mainly powered by AI. As well as the accessibility tools mentioned above, Microsoft have their own Microsoft translator website which I'm going to start using for dictation or should I need to use translation software.
Another useful tool was Sketch2Code were you can draw out your website on paper, convert to an image file, upload to the Sketch2Code website and you get HTML code of your drawing.
Like many training events, I found the networking invaluable. Microsoft set up a Team for all the attendees to collaborate within which will continue to be useful for networking. Having opportunities to socialise over lunch or social events after the training days was great to connect with colleagues in a similar role, to gain their perspective from another institution and share best practice.
Final thoughts:
The three days were intense with information but inspiring in how to use the Microsoft tools innovatively in education. I've come away with a lot of ideas I want to embed within learning and teaching here, certified as a Microsoft educator and look forward to collaborating further with Microsoft in the near future.
My Twitter is bmcgrae
---