Sustainability Week 2023
Posted on: 9 March 2023 in Issue 5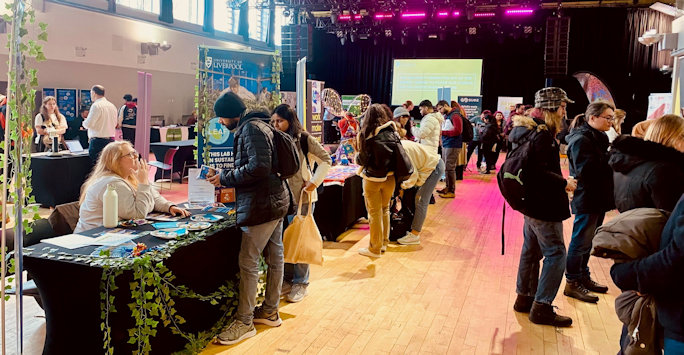 The University's first ever Sustainability Week took place between 20th-28th February, as part of the Feel Good February initiative.
Working in collaboration with the Guild of Students to deliver nearly 50 different events for staff and student's, the aim of the week was to raise awareness of sustainability objectives and initiatives at the University and promote positive behaviour change amongst our community.
Events held during the week were varied to reflect our broader commitment to the United Nations Sustainable Development Goals and included, a lecture on Net Zero Challenges and Solutions delivered by Professor Ric Williams and Professor Karl Whittle, workshops on creative plastics recycling, zero waste sauerkraut making, swap shops, film screenings in the VG&M, active travel cycle event with Peloton, a falconry display in Abercromby Square and guided tours of the Energy Centre, LEAF accredited laboratories as well as the MIF and the Spine Building.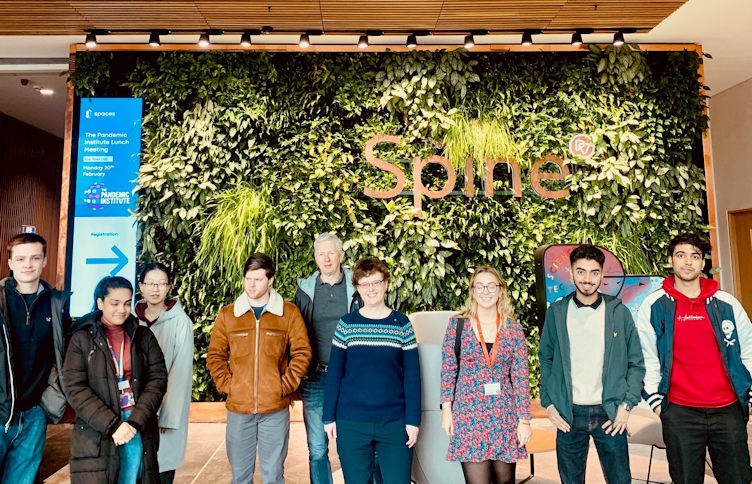 Staff and students take a guided tour of one of the healthiest buildings in the world, the Spine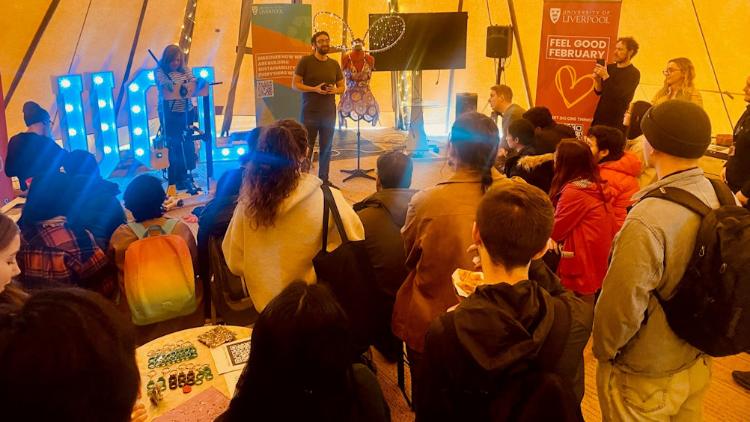 Staff and students attend the creative plastics workshop with Plastic Tactics, in the Tipi on Abercromby Square
The event was organised and managed by members of the Environmental Sustainability Team in FRCS and the Sustainability Programme Team, based in Strategic Change. Sian Fairhurst, Sustainability Project Manager, reflects on the successes of the week: "A personal highlight for me was the Sustainability Fair, showcasing a range of stalls hosted by so many amazing teams across the University from the Guild of Students, Sowing the Seeds of Sustainability, Student Sustainability Network, LEAF, and external organisations such as Liverpool Food Growers Network, Liverpool Friends of the Earth, The Fermentation Station, plus many more." Sian continues "and having a VIP visit from our new Vice-Chancellor Professor Tim Jones, along with Professor Anthony Hollander and Professor Fiona Beveridge was also brilliant."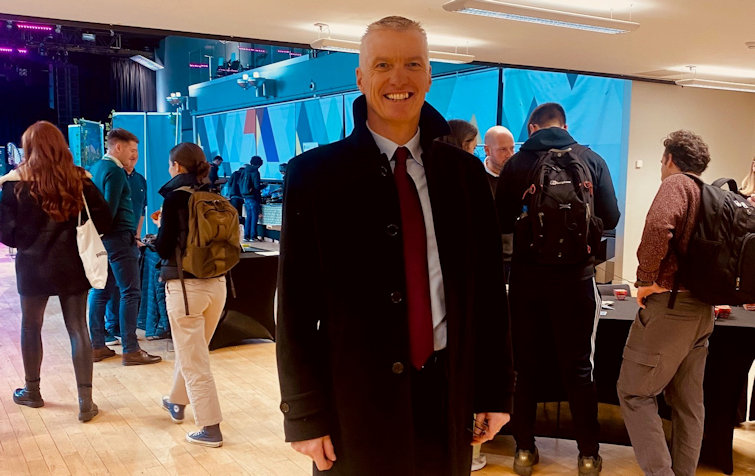 Vice-Chancellor Professor Tim Jones attends the Sustainability Fair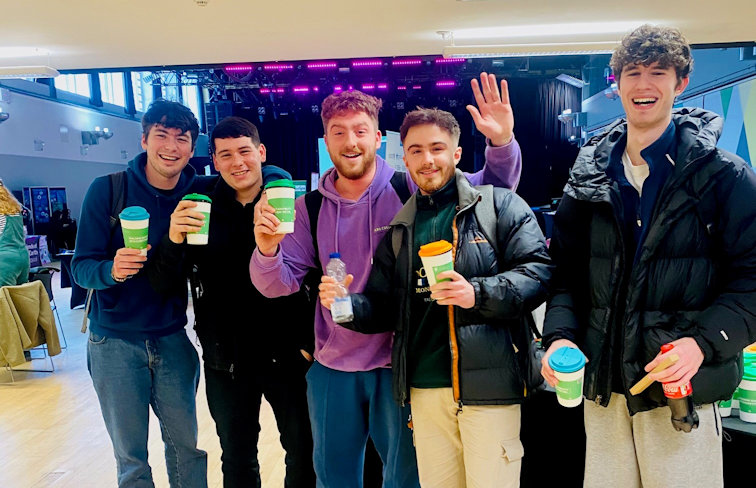 University of Liverpool students at the Sustainability Fair
Kate Sisodia, Sustainability Communications and Engagement Officer said "Over the week, our wonderful staff, students and local community held several events and activities, and it was a real celebration of community action to tackle social, economic and environmental challenges. It provided an excellent opportunity to interact with the community and showcase the innovative and creative ways we can stand together to help make a difference."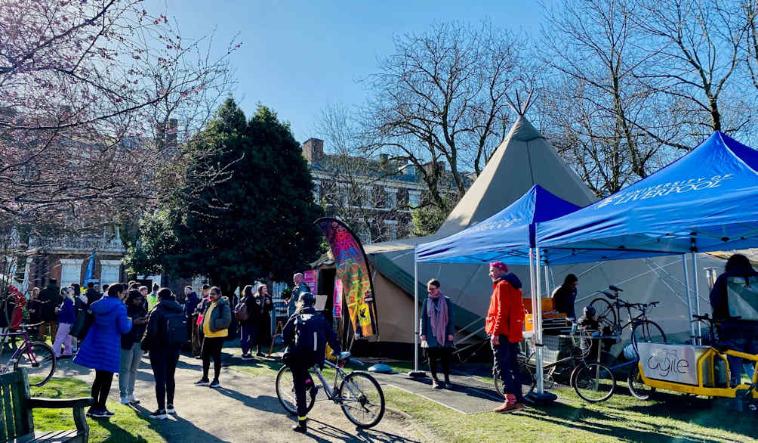 Peleton and Halfords on campus providing free bike maintenance and cycle2work guidance
Kate continues "I have been so impressed by the drive and enthusiasm amongst staff and students. It has been amazing to see everyone come together for Sustainability Week and to have so many lively, in-person events happening across the University, creating a real buzz on campus."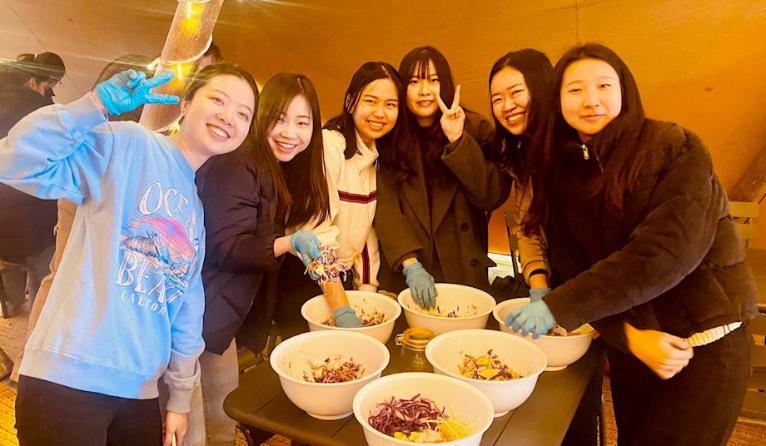 Students learning how to make zero waste sauerkraut with the Fermentation Station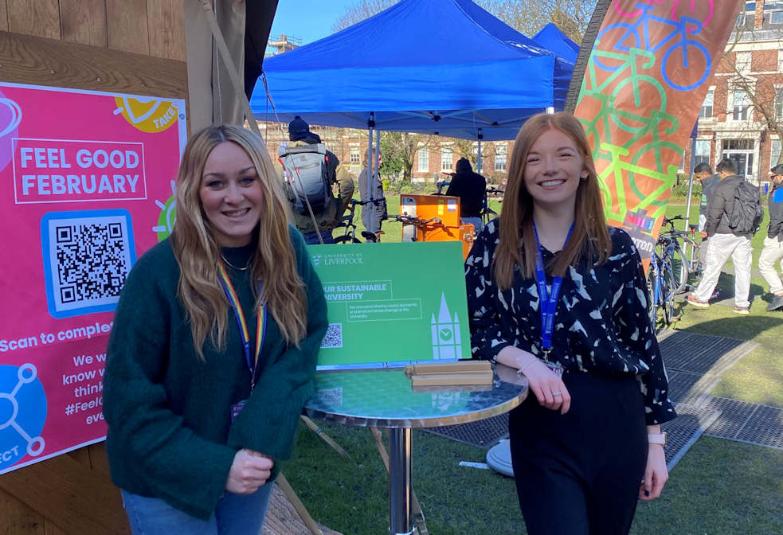 Kate Sisodia, Sustainability Communications and Engagement Officer and Sian Fairhurst, Sustainability Project Manager during Sustainability Week
When planning Sustainability Week, it was important to ensure that events were planned and managed in the most sustainable way possible, for example, no printed materials were used, and all merchandise was sustainably sourced. The Sustainability Team recently spoke to the University Events Organisers Network about this and are now working on guidance for staff to help make all events sustainable – watch this space for further details!
If you attended any of the Sustainability Week events, the Sustainability Programme Team would love to hear about your experience. Please complete this short survey and help make next year's event even better.