Why Prosper?
Posted on: 27 April 2020 by Catherine Kennedy in Blog posts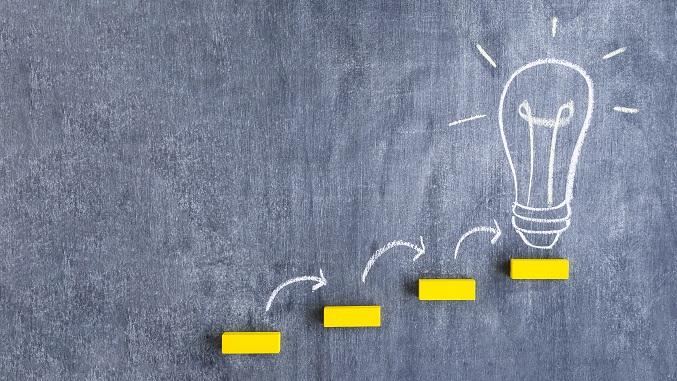 In our second blog, Prosper's Senior Project Manager, Lucy Williams and Communications Manager, Catherine Kennedy take look at the project's wider context and why it's needed now more than ever.
Why Prosper?
Why Prosper? As we go about establishing the Prosper model, creating our brand and launching our first set of resources at Liverpool this June, we've been thinking hard about the difference we want to make in the postdoc development ecosystem, particularly while Covid-19 continues to shift the ground that we stand upon.
The benefits of bringing on board graduates, both under- and post-grads, has long been understood by employers. Links between university career services and employers are often long-standing in the undergraduate sphere and have become ever more important in recent years, with universities seeing the direct correlation between supporting their graduates to find the best possible employment and their ability to attract the next generation of the best and brightest students. But this leaves the question – what about postdocs? As a highly skilled and motivated population, the postdoc talent pool has been slow to be accessed by employers and is often totally invisible beyond academia. As we've begun to forge relationships with employers, we find it's often the case that few understand the difference between a postdoc and a PhD graduate. That's why we're working hand in hand with employers, putting postdocs in the spotlight as some of the best and most able future employees there are.
Creating space
Over recent years, there has been an increasing concern about short-term contracts, lack of representation and diminishing progression opportunities for postdocs within academia. This greater awareness of the postdoc's lot is a vital first step but won't solve the perennial issues mentioned above on its own – action is required. Conceptualised here at the University of Liverpool, but with the goal of universal access and impact, Prosper aims not only to open up the postdoc community to the range of opportunities that exist beyond academia, but also to equip them to take advantage of these.
Perhaps one of the greatest barriers for postdocs considering their career development is time. Research is often all-consuming and finding time to think 'what else?' is often a luxury that busy researchers can't afford. This question is also frequently trumped by the more immediate question of 'what next?' that's demanded by a career path characterised by short and fixed term contracts. To address this, we're aiming to curate a set of resources that is conducive to sustained reflection for the postdoc community, a space where postdocs can reflect on not only their professional skills and attributes but perhaps more importantly, their values and drivers. This reflection on the 'whole self' is key if we're to help postdocs discover new career pathways that are the right fit for them.
We want postdocs to feel confident that when they do engage with Prosper, they're able to access professional development that will actually make a difference to their careers. That's why we're working directly with employers to understand their needs, allowing us to create a development model that means postdocs are well-prepared to hit the ground running and succeed in a new career. This can mean helping postdocs understand how to pitch ideas in a commercial setting, demonstrate the value of projects to decision-makers or understand the dynamics of different types of organisations. We'll also do the groundwork to understand postdocs' concerns about moving beyond academia, using this to inform the resources we create and curate and, ultimately, make available to the entire sector as part of the Prosper model and portal.
It's also key that we acknowledge the role of Principal Investigators in empowering postdocs to use the development time afforded to them by the Research Concordat to take stock and take the right action for their careers, whatever that might be. With the pressures that are often part and parcel of running research projects, the attention that postdoc development needs is easily eclipsed by more urgent priorities. However, as Mercedes Maroto-Valer, Director of the Research Centre for Carbon Solutions-RCCS at Heriot-Watt University told us recently ''the best legacy I can leave is talent'. It's part of Prosper's role to collaborate with PIs and work with them to develop the resources they need to bring out the very best in their postdocs.
Preparing for success
Our goals for Prosper are big. Ultimately, we want to create a model that transforms the career development landscape for all postdocs, to the benefit of postdocs themselves, their Principal Investigators, employers and the wider economy.
At the heart of these aspirations are co-creation and ensuring access for all. Delivering culture change is impossible without democratising access. Our society is a diverse one, and the postdoc community is no different in its depth and breadth of members, backgrounds and experiences. Our own research has shown that many postdocs want to engage with development activities but whether because of caring responsibilities, lack of managerial support or other barriers, they've felt unable to engage with what's on offer. Central to how we create the Prosper model is serious consideration for how we avoid traditional barriers and open up new ways of delivering for postdocs. While the arrival of Covid-19 has brought real challenges for us all, it has also shown us new ways of working and engaging with one another. The lessons we're learning from this period will go a long way to inform how we ensure multiple access routes to the Prosper model. In the first instance, this means finding new ways to engage and work with our key stakeholders – postdocs, PIs and employers – and moving launch activities for our first set of resources at Liverpool entirely online.
Why now?
Now more than ever, there's a need to approach supporting postdocs in a way that hasn't been done before, to deliver culture change that hasn't been seen before. Even before Covid-19 affected all aspects of our lives, not just work, there was much to show that the changes Prosper aims at were needed. Although postdocs have received less attention than other communities, reports such as the Wellcome Trust's 'What researchers think about the culture they work in' demonstrate the need for a new way of thinking about postdocs' career trajectories and how we give whichever path they choose parity of esteem.
Covid-19 has thrown into sharp relief the precarious nature of much postdoc employment. The issue of short- and fixed term contracts has now become one of sector significance and the long-term impact of the collision of these 2 factors remains to be fully seen. What we can still be confident of is the amount of talent that the postdoc community represents, and how much this will be needed by all sectors as we enter a changed world. Our job in Prosper is to ensure that we quickly grasp and respond to this new reality and develop our Prosper model and resources in ways that answer to this.
Do you have thoughts, experiences or reflections relevant to Prosper? We'd love to hear from you – get in touch at at prosper.postdoc@liverpool.ac.uk, or tweet us @ProsperPostdoc.
Image credit: https://www.freepik.com
---