Dates: from 12pm on 22 September until 12pm on 23 September
Hosted on Twitter
This is a fantastic opportunity to network with other conference participants, showcase your research to an audience of people outside of your research field, and develop your communication skills. Remember you're writing for a general audience, so use visual aids, avoid jargon, and explain to us what makes your research interesting!
Get involved - register your interest from 21 June
To get involved, register your interest using the poster competition form.
Register your name, subject area, institutional affiliation, twitter handle, and consent for NPDC21 organisers to share the poster for promotional purposes. Then, in the 48 hours leading up to the event, from midday 22 to midday 23 September, share your poster on Twitter and find other posters by searching #NPDC21.
Prizes
We will be offering prizes, and the winning posters will be announced on twitter during the conference, so make sure you add the #NPDC21 to your post. This will allow us to find your poster and enter it into the competition.
There will be a total of four prizes on offer for the poster competition. Three prizes will be awarded by the conference organising committee which is made up of a combination of postdocs and academic staff members from various faculties. We will be looking for how clear and easy the poster is to read, dissemination of work/chosen topic to a lay audience and engagement with any questions asked. Finally, there will also be a prize given to the most popular poster of the day which will be awarded by the number of likes and retweets that poster has received.
Prizes are Love2Shop Vouchers worth:
1st place: £50
2nd place: £30
3rd place: £20
Highly commended: £10
Connect
While the conference is open on 24 September search #NPDC21 on Twitter and see what everyone else is doing, ask questions and make connections with others outside of your usual research circle.
This promises to be a very exciting event which will allow attendees to network in advance of attending and act as a huge poster exhibition showcasing the incredible research being done by postdocs across the UK. We hope you all take part, share your amazing research, and engage with other postdocs attending NPDC21.
5 top tips for creating an #NPDC21 poster
Know your audience –When presenting at a conference to experts it's fine to use technical terms but when presenting to the general #NPDC21 audience, keep it simple!
Use visuals effectively – Graphics are key to a good poster. They can show key results and grab the reader's attention. If you're presenting online why not make a GIF too?
Keep it simple - make a few points clearly and avoid long paragraphs!
Format check - tweet your poster first to check text is legible, the aspect ratio is correct (3:1 is best) and that your .jpeg, .png or .gif file size is max. 5 MB.
Remember to tag #NPDC21 - or else no one at the conference will see it, and you won't be eligible to win one of our prizes!
Tips and guidance
How to make a good poster for Twitter:
Designing a good research poster generally:
Did you know?...As Liverpool Film Office celebrated its 30th anniversary in 2019, it broke records for the fourth year running with 324 film and TV projects, adding up to 1,750 production days making it the city that spends the most time on film outside London.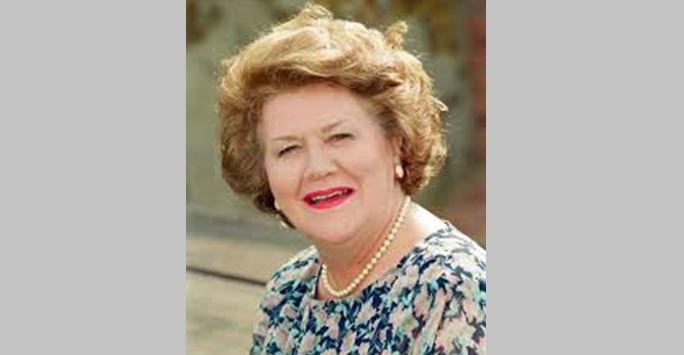 Dame Katherine Patricia Routledge, DBE
Dame Katherine Patricia Routledge, DBE graduated from the University of Liverpool with an honours degree in English language and literature and is an icon of British television. The stage and TV actress has held numerous roles in her long career but her most memorable is her portrayal is Hyacinth Bucket in British sitcom Keeping Up Appearances. She has won numerous awards during her career including a Tony, Olivier and BAFTA.
Back to: Researcher Hub