Background
The charity sector, in the UK and across the world, has come in for considerable criticism over the past decade in particular, following numerous, high-profile scandals. At the same time, the need for charitable endeavour has not reduced, though changing business practices have seen 'rivals' appear through, for example, private companies 'doing good' in communities. The purpose of this one-day International Symposium was to discuss some key questions around protecting the charity brand.
Format of the Symposium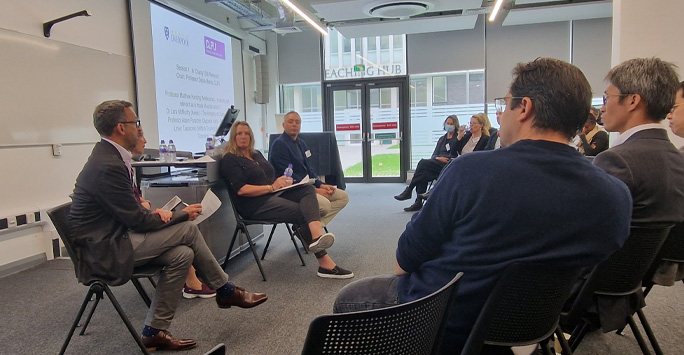 Thanks to the generous support from the CLPU sponsors, the law firm Brabners, we were able to invite key, international charity law scholars from across the common law world, to present their thoughts on the subject, alongside CLPU members. The format adopted for the day was the delivery of short, provocative presentations on the three key topics outlined below. This was followed by detailed discussion with an invited, international audience which included academics, practitioners and representatives of the Charity Commission for England and Wales. Each session was chaired by a discussant.
Session 1: Is 'Charity' Still Relevant?
Chair: Professor Debra Morris, CLPU
Presenters:
Professor Matthew Harding (Melbourne) – Is Charity Still Relevant as a Mode of Social Action?
Dr Lara McMurtry (Keele) – The Integrity of Charity Law
Professor Adam Parachin (Osgoode Hall) – Blurring of Lines: Taxonomic Shifts & Evolving Regulatory Concerns
Session 2: The Role of Effective Governance
Chair: Dr John Tribe, CLPU
Presenters:
Professor Oonagh Breen (Dublin) – The Need for An Effective Regulator
Dr Mary Synge (CLPU & Reading) – One Size Does Not Fit All: Regulating Exempt Charities
Professor Mark Sidel (Wisconsin) Comparing Regulation and Self-Regulation: International Perspectives
Session 3: Managing Everday Risk: Protecting the Brand
Chair: Dr Jen Sigafoos, CLPU
Presenters:
Dr Matt Shillito (CLPU) – Responding to the threats of International Terrorism & Cryptocurrencies
Dr John Picton (CLPU) – The Spectre of Tainted Gifts
Professor Warren Barr (CLPU & Cardiff) - Championing the Cause: Selling the Impact of Charities
Delegates

Mr. Faisal Alotaibi - PhD Candidate (Charity Law & Policy Unit, University of Liverpool)
Ms. Sue Barker - Director (Sue Barker Charities Law)
Prof. Warren Barr - Head of School of Law and Politics (Cardiff University)
Mr. Paul Bater - Director (Charity Law Association)
Jenny Beard - Associate Professor (University of Melbourne)
Prof. Oonagh Breen - Professor of Law (Sutherland School of Law, University College Dublin)
Mr. William Brown - PhD Candidate (Charity Law & Policy Unit, University of Liverpool)
Miss Tilly Clough - Graduate Teaching Fellow and PhD Candidate (Charity Law & Policy Unit, University of Liverpool)
Mr. Neal Green - Strategic Policy Advisor (Charity Commission for England and Wales)
Prof. Matthew Harding - Dean (Melbourne Law School, The University of Melbourne)
Prof. Jill Horwitz - David Sanders Professor of Law and Medicine (UCLA)
Mr. Graeme Hughes - Partner (Brabners LLP)
Prof. Rosemary Langford - Professor (Melbourne Law School)
Mr. Gavin McEwan - Partner, Head of Charities (Turcan Connell)
Dr. Lara McMurtry - Reader in Law (Keele University)
Prof. Debra Morris - Director (Charity Law & Policy Unit, University of Liverpool)
Miss. Sumayah Mubirigi - Strategic Policy Advisor (Charity Commission)
Dr. Ian Murray - Associate Professor (University of Western Australia)
Sir Alastair Norris - Chair of CLPU Steering Committee
Prof. Adam Parachin - Professor (Osgoode Hall Law School)
Dr. John Picton - Senior Lecturer (Charity Law & Policy Unit, University of Liverpool)
Ms. Helen Rice - CEO (Age UK West Sussex, Brighton & Hove)
Dr. Matthew Shillito - Lecturer in Law (Charity Law & Policy Unit, University of Liverpool)
Prof. Mark Sidel - Doyle-Bascom Professor of Law and Public Affairs (University of Wisconsin-Madison)
Dr. Jennifer Sigafoos - Senior Lecturer in Law (Charity Law & Policy Unit, University of Liverpool)
Mr. Julian Smith - Partner (Farrer & Co)
Mr. Matthew Smith - Barrister (Maitland Chambers)
Dr. Mary Synge - Honorary Senior Research Fellow (Charity Law & Policy Unit, University of Liverpool)
Prof. Masayuki Tamaruya - Professor of Law (The University of Tokyo)
Prof. Hangwu Tang - Professor (Singapore Management University)
Ms. Imogen Trafford - Solicitor (Brabners LLP)
Dr. John Tribe - Senior Lecturer in Law (Charity Law & Policy Unit, University of Liverpool)
Miss Mukami Wangai - Lecturer (Strathmore University Law School)
Miss Elin Williams - PhD Candidate (Charity Law & Policy Unit, University of Liverpool)
Summary of Discussions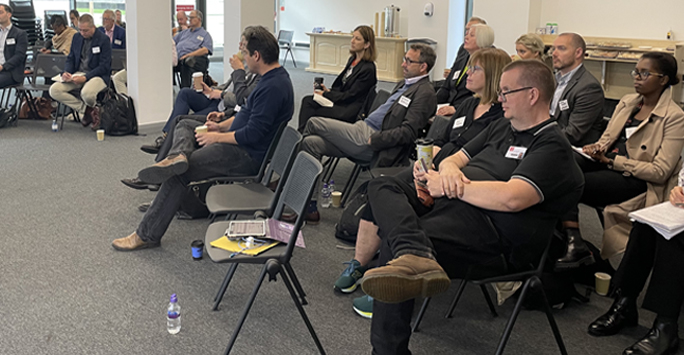 On the question of the continued relevance of charities, it was postulated that a greater priority than supporting charitable organisations themselves might be the urgent need to address the apathy that has arisen in general civil society through, for example, disengagement with collective or public activity such as campaigning, engaging with politics, or volunteering. A common theme which also emerged was the tension between the legal focus on regulating charitable purposes and the reality of concerns around charitable activities.

In considering governance issues, it was emphasised that prevention is often better than cure, so that the need to use enforcement provisions against charities is reduced by effective checks at points throughout the life of charitable organisations, from registration onwards. Also, there was recognition that it is for charities to take responsibility to govern their organisations effectively, rather than rely on a Regulator, who cannot take sole responsibility for the good governance of every single charitable organisation. The particular position of Exempt Charities was also considered, and the challenges around the assumption that the regulators of Exempt Charities are conversant with charity law concerns and are properly regulating for them. Internationally, with a particular focus on Asia, the difficulties of state versus independent regulation are also proving challenging.

The final session on managing risk highlighted the specific dangers that are latent in cryptocurrencies, which may seem attractive as vehicles for investment and donation, suggesting that charities should be cautious when dealing with them. The impact of tainted gifts, for example art work of questionable origin, demonstrated a need for caution, as there may be legal difficulties in returning such gifts once they have been accepted. The lack of a clear charity champion raised a number of concerns and questions around communicating the impact and value of charities, not least around determining who the target audience or audiences for such communications are or should be.
Key Lessons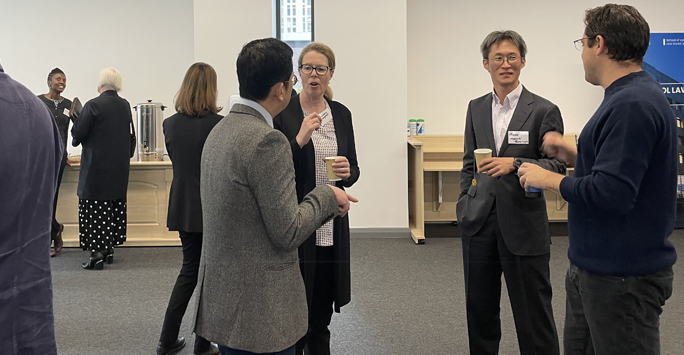 The Activities/Purposes dichotomy.
We need to give further consideration as to whether we should really be regulating activities instead of purposes. The increasing hybridity of what charities do makes it artificial to try and separate purposes from activities and there is some weight in the argument that regulating activities more accurately deals with the reality of what charitable organisations are doing day to day. A legal framework, more matched to the reality of what charities currently do, can only enhance the work of the charitable sector and the charity brand.
Governance codes.
The fact that, in England and Wales, there is a voluntary Code of Governance can cause problems with enforcement for breaches of the Code. Some jurisdictions, for example, Ireland, have incorporated a code of conduct into regulatory frameworks, which has the benefit of making the requirements more explicit. This may help prevent potential breaches and thereby protect the charity brand.
Good governance through regulation.
Charities need to engage with the seemingly mundane aspects of regulation, and it is important that they maximise the benefit of any regulatory requirements. For example, the need to file annual reports should not simply be seen as a 'tick box' exercise, but instead as a platform to sell the great work that they do. These should be written with a general target audience in mind (rather than just the Regulator). In doing so, charities will collectively strengthen the charity brand.
The role of the Media.
It was recognised that the worldwide media bears considerable responsibility for reputational damage to individual charitable organisations and the sector as whole. One suggestion would be that charities themselves need to control the narrative, both at times of purported scandal and more generally, given the lack of a Champion for the sector. Some charities have managed to turn around negative publicity through a proactive campaign which has enhanced rather than detracted from their charitable activity. For example, the Royal National Lifeboat Institution (RNLI) saw a significant rise in donations when they challenged a claim that they were running a 'migrant taxi service'. In doing so, both their own charity and the charity brand generally was enhanced.

For further information, or to suggest other initiatives, please contact Professor Debra Morris (Director).

Back to: Liverpool Law School