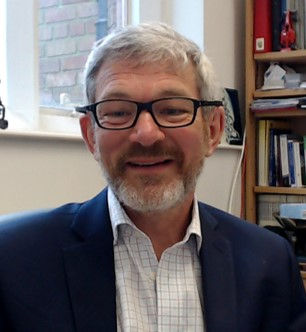 Professor
Eann
Patterson
B.Eng., Ph.D., C.Eng., FREng., FIMechE., FSEM., PFHEA.
Dean of the School of Engineering and AA Griffith Chair of Structural Materials & Mechanics
Mechanical and Aerospace Engineering
Teaching
Extensive experience in teaching undergraduate mechanics of materials and solid mechanics at all levels. Currently teaching first-year thermodynamics, a post-graduate module on structural integrity and a CPD programme on Science and Technology Leadership. Responsible for two MOOCs on 'Energy: Thermodynamics in Everyday Life' and 'Super Structures'.

Modules for 2023-24
Introduction to Nuclear Sciences and Engineering
Module code: ENGG425
Role: Teaching
Research Skills I
Module code: ENGG423
Role: Teaching
Research Skills II
Module code: ENGG424
Role: Teaching
SCIENTIFIC IMPACT AND REPUTATION
Module code: MNGT604
Role: Teaching
THERMODYNAMICS I
Module code: ENGG112
Role: Teaching
Winter School and Skills Training
Module code: ENGG422
Role: Teaching
Supervised Theses