Guest Lecture Series: Anna Page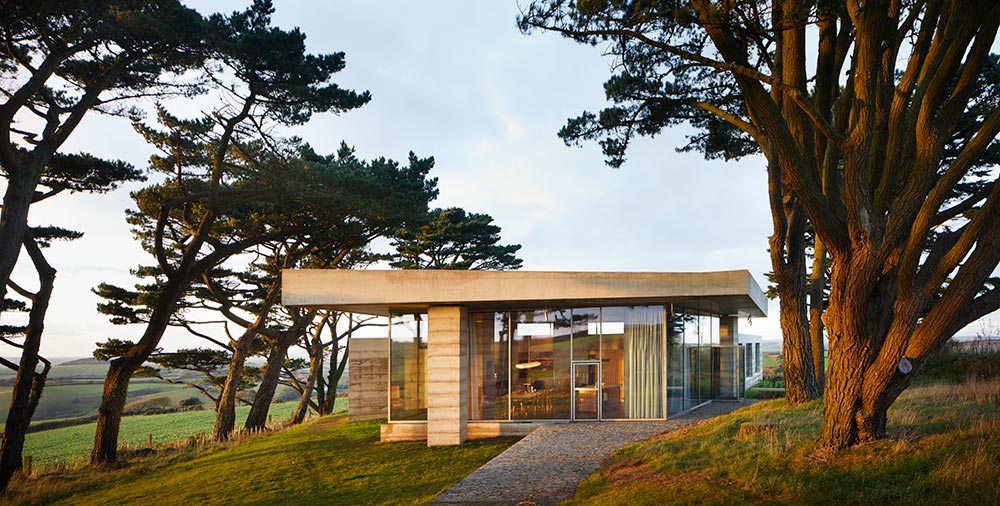 Secular Retreat, Peter Zumthor: The Process of Making
Date: Monday 23rd November 2020, 11:30 am GMT (online)
Click here to Register in advance for this meeting
After registering, you will receive a confirmation email containing information about joining the meeting.
Commissioned in 2008 and built in 2019, Peter Zumthor's House on a Hill in North Devon is a meditation on living in the landscape. Also known internally as the "Secular Retreat" this house was built to allow residents the chance to focus on dwelling - to undress, to cook, to eat, to sleep; the house unfolds during the natural course of a day. This lecture will discuss the process of designing and building this house, from its early model making to its final construction. We will look at the importance of photography as a cinematic tool, 1:1 mock-ups, site sections and 1:50 design models.
Biography
Anna Page is an enthusiastic architect with a lot of talents. She has a good feeling for architectural concepts and (to) transfer these concepts into real buildings, real spaces. She has helped me a lot to generate the right atmospheres for the Chivelstone House in Devon and for the Serpentine Pavilion 2011....."
Peter Zumthor
The event is free and open to all, booking details to be available soon.