Locked Out! - Updates from Deep Roots
Posted on: 19 May 2020 by Professor Larry Barham in 2020 posts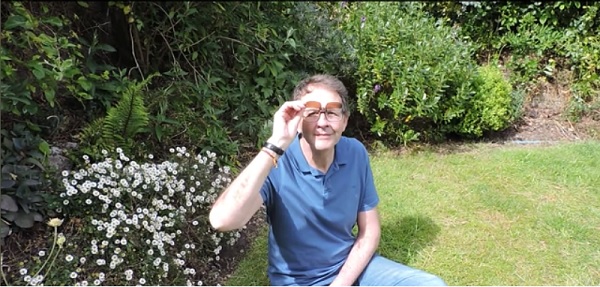 Professor Larry Barham provides an update from the 'Deep Roots' project under lock-down, from his lab in the garden. Professor Barham and his team's four year project investigates the deep roots of increasingly complex human behaviour in Africa, with excavations at key sites in Zambia.

"Hello muli bwanji.
Welcome to deep roots 2020, COVID updates.
Some bad news and some good news.
Bad news first.
Our final season in Zambia is postponed, until 2021, which means no chance to work with great colleagues in Zambia, no chance to give students great field experience, and because the university labs are shut, there's no opportunity for us to finish the analyses on artefacts like this, a cleaver from Kalambo falls.
Good news. The dating team is finalising its results, and we have a great story to tell, but I can't share that with you just yet.
And finally, I'm working with ethnolinguist, Professor Dan Everett, on the evolution of language and how it links to artefacts like this [cleavers].
That's it for now, stay safe, keep alert, and think of others. Bye!"
Discover more
Study in the Department of Archaeology, Classics and Egyptology at the University of Liverpool
Read Professor Barham's Deep Roots blog
---
We understand that this is a worrying and uncertain time for everyone, and the wellbeing of our students is our highest priority.
The University is here to offer you support and guidance as you continue with your studies. Please check your University email account daily so that you can continue to access advice and support from your module tutors regarding the shift to online teaching and alternative assessments.
The School will communicate with you regularly in response to students' key concerns. Information is also available on our Coronavirus advice and guidance pages.
However, if you are have a specific query that you are unable to find the answer to online, please contact either your Academic Advisor or the Student Support Centre at hlcenq@liverpool.ac.uk
---