Organising a research conference focused on early career researchers
Posted on: 6 March 2023 in Researchers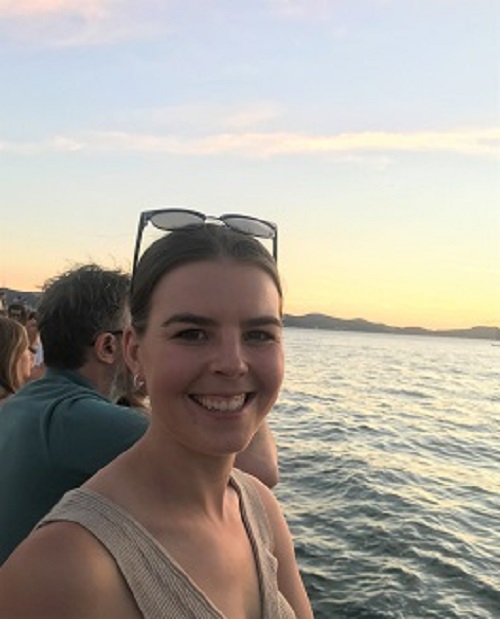 Dr Claire Wilson is a research associate in the Institute of Systems, Molecular & Integrative Biology and a co-chair of the Research Staff Association.
Claire has utilised the Concordat minimum of 10 days pro rata for researchers to engage with professional development to organise a research conference aimed specifically to early career researchers (ECRs).
There are often limited opportunities for ECRs to present their work in a relaxed environment. We wanted to build a conference with ECRs at the forefront and encourage ECRs to be involved with providing feedback to their peers - which can be a daunting thought!
Along with Dr Sophie Saxton (University of Manchester), Dr Miriam Lettieri (University of Manchester) and Dr Alex Njegic (Queen Mary University of London), Claire successfully bid to a joint scheme from the Physiological Society, British Pharmacological Society, and Biochemical Society to host an ECR symposium of their choice. In addition, the team raised additional sponsorship from the British Heart Foundation, the University of Manchester and Danish Myotechnology. The additional fund supported the event and allowed for travel awards for a presenter.
The Early Career Cardiovascular Scientists' Symposium at the Manchester Institute of Biotechnology was attended by 85 researchers from all around the country. Research talks were given by 10 ECRs and 21 ECRs presented research posters. All the sessions where chairs and judged by ECRs and we encouraged audience members to engaged with presenters and had regular networking breaks throughout the day.
Having ECRs embedded into every aspect of the day - organisers, presenters, chairs, judges, audience – provided such a fun and relaxed atmosphere which allowed our attendees to flourish and have a great day.
The day also included a "beyond the research" session which included talks on improving sustainability in research, improving diversity in STEM careers, and maximising your chances of success in applying for a Fellowship. In addition, there were two keynote speakers by the fantastic Dr Catherine Hall (University of Sussex) and Prof Holly Shiels (University of Manchester).
The day ended with some networking/drinking/eating which was the perfect opportunity for ECRs to connect, socialise and talk about their research with their peers. Overall, the day was a great success, and several attendees have research out to say they would love the conference to be an annual event!

I am interested in improving the research environment, particularly for ECRs. One of the Concordat principles is that excellent research requires a supporting and inclusive research culture. Events like the one highlighted here are essential for ECR development and provided a supportive space for ECRs to share their research.

Key takeaways
Effective communication is an important skill for researchers
Engaging with the public can be rewarding and increase the impact of your research