Royal Liverpool Philharmonic Orchestra
Our partnership with the Royal Liverpool Philharmonic extends across the spectrum of the Department's activities. The Orchestra's musicians are frequent visitors to campus, providing lessons and coaching, including through our undergraduate scholarship scheme, and regularly workshop undergraduate and postgraduate compositions.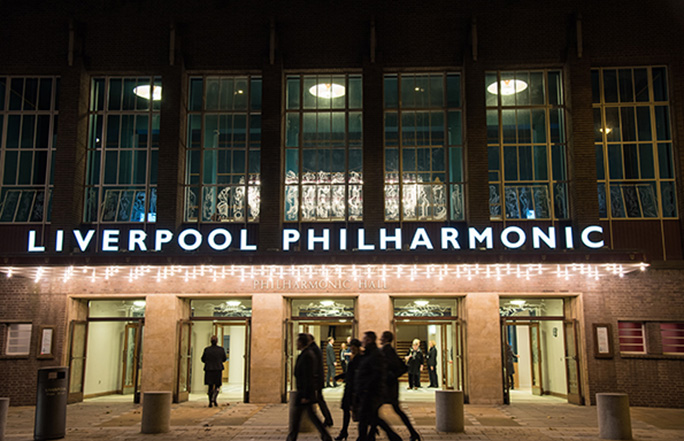 Chamber groups drawn from the Orchestra perform in our lunchtime concert series and Ensemble 10:10 is featured in the University's annual Open Circuit Festival of new music. Students complete work placements at In Harmony Liverpool and have the opportunity to study the organisation in depth and undertake a specialist work placement in our MA Business of Classical Music. The University is a public health research partner for In Harmony Liverpool.
Solem Quartet in Residence
The Solem Quartet has been 'Quartet in Residence' at the University of Liverpool since September 2016. They have performed a number of outstanding Lunchtime Concerts and contributed to teaching and learning through performance and composition turning their talents to Classical, Pop and Acousmatic and Gaming musics.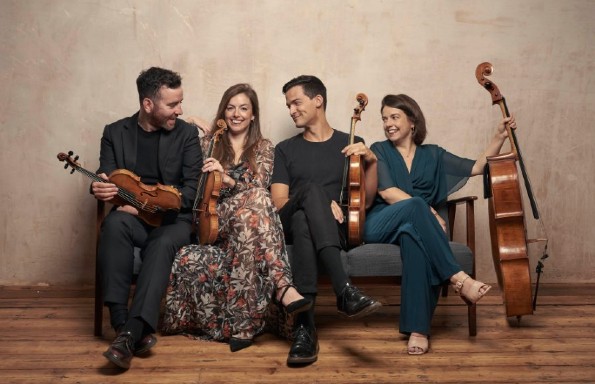 Winner of the 2014 Royal Overseas League Ensemble Competition, the Solem Quartet was formed in 2011 at the University of Manchester. The quartet takes its name from the university's motto "arduus ad solem", meaning "striving towards the sun".
SOTA300
At the School of the Arts you'll be able to undertake a work placement module with one of our partners including Sentric and Ditto Music. For more information on SOTA300 take a look at our Placements and Employability page.
Tate Exchange
As part of our partnership with Tate Liverpool you can to be part of the Tate Exchange Programme.
Tate Exchange is an open experiment; a space for an ongoing programme of events developed by artists, practitioners, and associates. It is a place where everyone is invited to collaborate, test ideas and discover new perspectives on life, through art.
The custom built space within the gallery provides a comfortable and flexible place for you to get involved. Members of the public are free to drop in for a talk, enjoy a chance encounter with a pop-up work of art, watch a live performance, join in a workshop, and experience art in new and unexpected ways.
Back to: Department of Music