SSL Studio
The new studio includes a large live room with a Steinway piano and two isolation booths. The control room is based around an SSL Duality Delta, Dynaudio M3 Monitors, Pro Tools HDX and a wide selection of both outboard equipment and software plugins. It is also connected to our large rehearsal and performance teaching space The Music Hub, which is directly above. Take a virtual tour of the SSL Studio and Live Room.


Audient studio 1
Based around a newly purchased Audient ASP 8024 analogue console and a Pro Tools HDX system, this studio is the focal point for our 1st year Sound Recording and Production module. There is an impressive range of outboard equipment including Focusrite, Drawmer, Lexicon, Wes Audio, Warm Audio and SSL. The studio has a large control room suitable for group teaching and is equipped with a 5.1 Genelec monitoring system.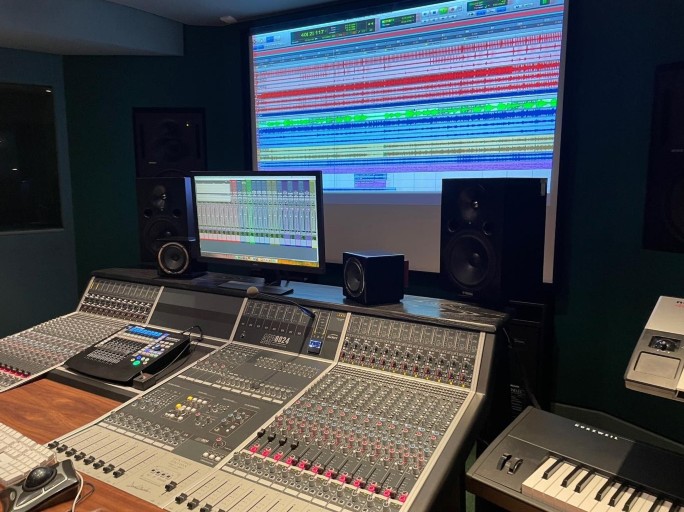 Audient Studio 2
Newly Installed to further enhance the delivery of the 1st Year Sound Recording and Production module, this studio is a smaller, but equally well-equipped version of the Audient 1 studio. The mixing console is an Audient ASP 4816 connected to a Pro Tools HDX system with Genelec 8050 monitor speakers. There is a very impressive range outboard equipment including Focurite, Drawmer, Lexicon, Wes Audio, Warm Audio and SSL. The Studio was design and installed by the Studio People and is connected to a small Live room for recording.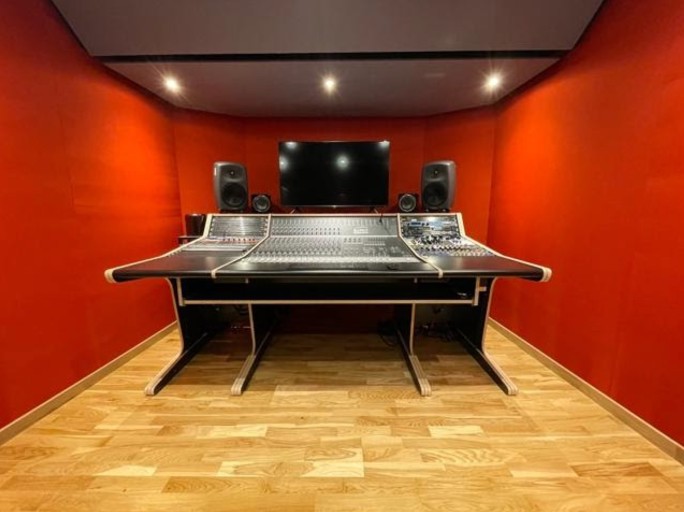 Mixing and Mastering Studio
The Mixing and Mastering Studio provides the perfect listening environment to fine tune your audio productions. Based around an AVID S6, perfect for tactile 'in the box' mixing, the studio is also equipped with several state-of-the-art mastering processors designed by SPL, as well as classic units by Neve, AMS and SSL. There is a host of software and external hardware, with an Apple iMac Pro and an Antelope Orion audio interface. The ATC monitor speakers are ideal for critical listening, allowing mixes to be refined with precision and clarity.
Sound Design Studio
Our new sound design studio is a equipped with a wide range of analogue and Digital synthesisers, as well as software for sound synthesis. Installed hardware synths include a Doepfer Eurorack with a range of modules, Yamaha DX7, Nord Lead 2, several EMU and Roland synths. We also have a number of original 'classic' mono synths including EMS VCS3, a Korg Vocoder and a Prophet 5. As well as exploring synthesis, the studio is ideal for sound design for Film and Games Music, is equipped with a selection and sample Libraries.
Electronic Music Research Studio
The EMR Studio is a fully sound proofed and acoustically treated studio, ideal for surround sound, immersive mixing, electronic music composition and sound design research. At the centre is a Mac Pro and Antelope Orion interface, connected to over 20 Genelec monitor speakers. Take a virtual tour of the Electronic Music Research Studio.
Games Research Lab
Our department has a dedicated space for students to research video game music and sound. This space features several platforms, including the Playstation 4 (with PSVR), Playstation 3, Xbox One, Xbox 360, Nintendo Wii, an Alienware Gaming PC, and two Mac Workstations, as well as a diverse library of games.
Back to: Department of Music