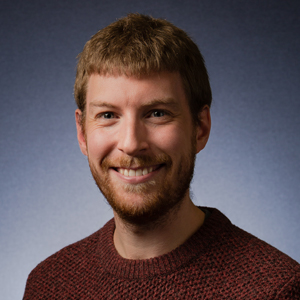 Dr
Sam
Saunders
BA (Hons) PGCertLTHE MRes PhD FHEA
Educational Developer
Centre For Innovation In Education
About
Personal Statement
I am an Educational Developer in the Centre for Innovation in Education (CIE), where I support academic staff with the development of their learning, teaching and assessment practices. I am particularly interested in assessment, curriculum enhancement, widening access and participation, research-driven teaching, and 'decolonising the curriculum'. I work with colleagues to enhance their curriculum and their pedagogic approach, through both bespoke discussions with individual staff, and through the design and delivery of various workshops, seminars and events. I also construct a multitude of wider resources that are available via the CIE website.

I have worked in higher education for 8 years, having previously taught English at Liverpool John Moores University, University Centre Shrewsbury and as a guest professor at the Ohio State University. Before joining Liverpool, I worked as academic developer for University Centre Reaseheath, part of the University of Chester. I hold a PGCert in Learning and Teaching in Higher Education (LJMU, 2017), a PhD (LJMU, 2018) and am an AdvanceHE Fellow (FHEA). I have also published widely in the area of nineteenth-century literature and culture, as well as in pedagogy.

Areas of Interest/Expertise:
• Concepts of assessment and feedback.
• Decolonising pedagogy/assessment.
• Programme development/learning design.
• Communities of practice.
• Access, participation and progression.
• Research-informed/research-led teaching.