Visit Us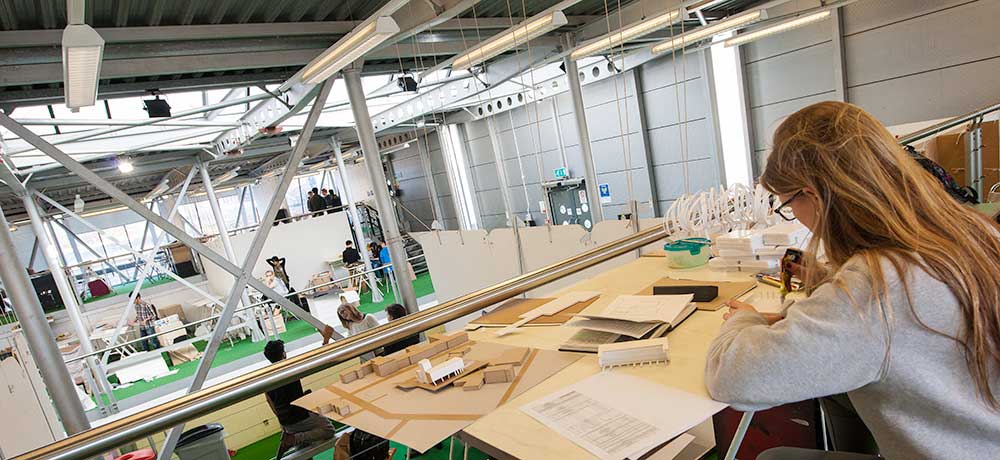 ---
‌Studying architecture is an enjoyable and engaging experience, but it is also a demanding and challenging subject that requires enthusiasm and determination. As result is it important that you find a school that offers the right amenities to make you feel comfortable and suit your needs.
At Liverpool School of Architecture, we recognise the personal investment and commitment of our students by providing a creative and supportive atmosphere with quality facilities and approachable staff. You can find out more about our building on the Facilities page or by going on a Virtual Open Day on the main university webpage and clicking through to the architecture section.
However, if possible we would always recommend that you come and visit us in order to see for yourself what we can offer to you. We provide a range of events throughout the year and would welcome the chance to meet you in person.
Open Days
In addition to visiting the university campus, Open Days are an opportunity to talk to the Head of School, meet with admissions staff, tour our facilities and chat to current Architecture students.
Open Days typically start from 9.30am and you are welcome to drop in at any time for advice and information and to tour the building. There is also the opportunity to talk to students and academic staff, as well as other activities.
To register for the University Open Days please visit the open days website. An Open Day Guide will be sent to you approximately 2/3 weeks before the event.
Discovery Days (Post Application)
In addition to the Open Days, the department also provides a series of Visit Days to applicants. These typically take place between January and April and you will be invited after your application has been received.
These days offer a further opportunity to find out additional detail about the course and to meet staff and students. Further details will be sent to when you register for the event.
Independent visits
If you are unable to attend any of the above events, we are often able to offer independent visit - subject to staff availability and timetable restrictions.
If you have any questions or queries, please contact the admissions team (archweb@liv.ac.uk) and we look forward to meeting you.