Improving health and reducing inequalities through pioneering research and education.
The Department of Public Health, Policy and Systems is one of the largest of its kind in the UK and has a world-leading status for its excellence in research and education. Underpinning all our activities is the social model of health and its application to health inequalities, and to health and social care systems.
"The challenging years ahead will need a robust public health voice as we recover from the pandemic. We will be that voice.

The people in our Department understand the importance, value and urgency of improving health for everybody in our communities. For that, they work hard, creatively and enthusiastically to discover new solutions through excellent research and contribute to educating the next generation of people who want to do the same."


- Professor Martin O'Flaherty, Head of Department
Research centres
https://arc-nwc.nihr.ac.uk/
NIHR Applied Research Collaborative (ARC) North West Coast
The Department co-leads the Public Health programme working with ten North West local authorities and community organisations to increase resilience in disadvantaged neighbourhoods.
https://www.who.int/europe/home?v=welcome
WHO Collaborating Centre For Policy Research on Determinants of Health Equity
We lead projects on employment and health, control in the living environment, and child health inequalities.
Case studies
https://www.cleanairafrica.com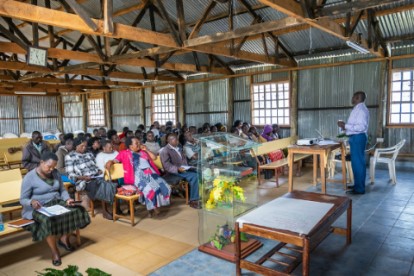 Equitable access to clean energy for the prevention of non-communicable disease
Globally 3 billion people rely on polluting solid fuels (wood, charcoal) or kerosene for cooking and heating their homes. Exposure to household air pollution (HAP) from burning these fuels is associated with an increased risk of pneumonia in children under 5 years, respiratory and cardiovascular diseases in adults and adverse pregnancy outcomes. Dissemination of our research through public and ministerial engagement and national media has facilitated transition from reliance on polluting solid fuels to LPG through evidence-based policy and heightened population awareness.
Food Policies & Disease Prevention – the IMPACT model
Food Policies & Disease Prevention – the IMPACT model.
Heart disease, stroke, diabetes, dementia and cancers cause over 90% of premature UK deaths; however, most are preventable. Professor Simon Capewell, Professor Martin O'Flaherty, Dr Chris Kypridemos and team have led a comprehensive research programme using innovative computational models to define epidemiological trends, then quantify and compare potential health, economic and equity benefits of healthier food policies to prevent non-communicable diseases.
https://www.liverpool.ac.uk/research/research-themes/living-well/policy-in-practice/
Policy in practice: research that reduces health and social inequalities
A baby girl born in Kensington in Liverpool can expect to live 13 fewer years in good health than one born and raised in Kensington, London. "This is not just about differences between north and south, but the stark health divide between rich and poor areas within every UK region," says Professor Dame Margaret Whitehead.
Accreditations and partnerships
Our local and global partnerships provide vital support to our research activity.
World Health Organization (WHO)
The Department is a designated WHO Collaborating Centre for Policy Research on Determinants of Health Equity, working with WHO Headquarters, WHO Europe, and other such centres worldwide.
Departments of Public Health Sciences
We have longstanding collaborations with the Department of Public Health Sciences at the Karolinska Institute, Stockholm, and the University of Copenhagen.
Liverpool City Council
We work closely with local health and social care partners. The Director of Public Health for Liverpool City Council, Matt Ashton, holds an honorary professorship in our department.
NIHR School for Public Health Research (SPHR) through LiLaC: the Liverpool and Lancaster Universities Collaboration for Public Health Research
Master of Public Health MPH
Established in 1989, the Master of Public Health (MPH) degree is internationally respected for its multidisciplinary focus and commitment to the World Health Organization's (WHO) Health for All principles. It is an essential programme if you are working in any area of public health: governmental organisations; health services management; policy and planning; housing; transport; or for community groups and NGOs. With its modular format and open learning facilities the programme can be studied to Postgraduate Certificate, Postgraduate Diploma or Masters levels within the University.