After University: Graduate Pathways from Politics
Posted on: 17 April 2020 by Kristian Boote in 2020 posts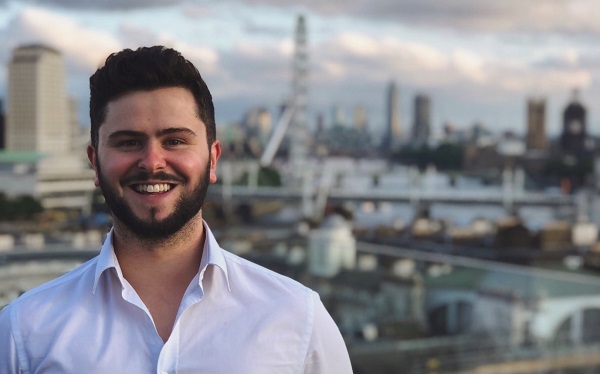 We got in touch with some of our former students to ask how their degree from the Department of Politics, helped them get to where they are today. History and Politics BA graduate Joseph Howe tells us about how his degree brought him to a career at the House of Commons.
After completing a combined History and Politics BA degree in 2017, Joseph has developed his career path within Government and Politics, and is now a Politics and Communications Manger at the House of Commons...
Can you tell us a little bit about your role at the House of Commons?
"One of the best things about working in Parliament is that there really is no 'typical day'. My role is to advise and work with the MP in responding to, and communicating, current affairs. On the Parliamentary side of things, this includes attending meetings on their behalf, organising events and writing briefings and emails on policy issues. On the Communications side of things, it includes crafting content for social media, as well as pieces for local and national press. Starting as an Intern, I went on to lead the Westminster offices of two senior MPs (both Government Ministers) through the Brexit fallout of 2018-19 and now the COVID-19 pandemic."

How did your degree at the University of Liverpool help you get to where you are today?

"I arrived at University to study History, but decided last minute to choose Politics as a Minor. First year modules equipped me with the background information I needed, and my interest accelerated from there! Outside the lecture halls and the Sydney Jones, I also took part in an internship in Barcelona - with the financial help of the University - and I studied abroad at the Charles University in Prague. Both helped me to build my confidence and adaptability – but more importantly gave me experiences I'll never forget."

What would be your tips for current students, and those thinking of studying Politics?

"My top tip would be to go for every resource available and never say no to an opportunity – attend the networking events, pursue the work experiences, take the study abroad placements and try not to waste any of them. There's so much University can offer!"
If you'd like to know more about studying at the University of Liverpool and combining your interests, then you can find out more on our Minor subjects page.
---
We understand that this is a worrying and uncertain time for everyone, and the wellbeing of our students is our highest priority.
The University is here to offer you support and guidance as you continue with your studies. Please check your University email account daily so that you can continue to access advice and support from your module tutors regarding the shift to online teaching and alternative assessments.
The School will communicate with you regularly in response to students' key concerns. Information is also available on our Coronavirus advice and guidance pages.
However, if you are have a specific query that you are unable to find the answer to online, please contact either your Academic Advisor or the Student Support Centre at hlcenq@liverpool.ac.uk
---